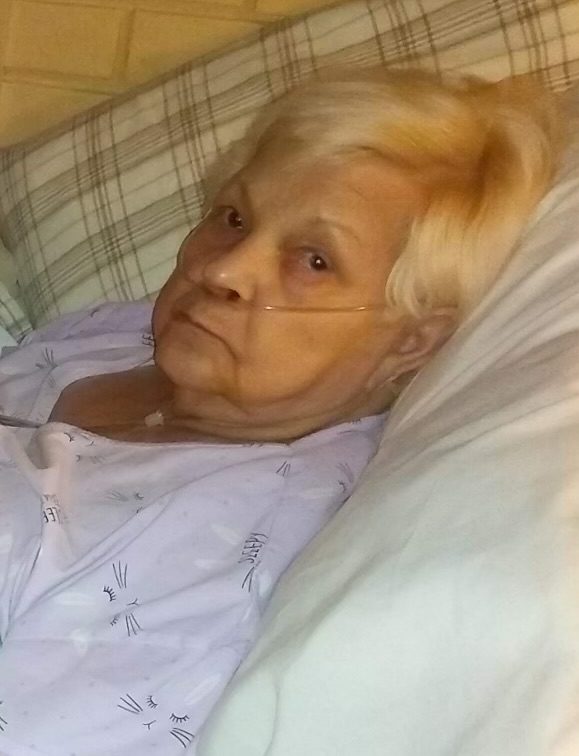 Alderson – Orah Elizabeth Richmond Honaker, 81, passed on peacefully to be with her daughter Shelly at Greenbrier Manor on Friday, Apr. 7, 2023.
Orah was the daughter of the late William Howard and Gladys Cox Richmond.
Orah was born in Jumping Branch, Summers County, on July 1, 1941.
Orah was of the Baptist faith. She was a manager at Pick-N-Pay in Cleveland, Ohio, for many years where she met Shelly's dad.
She is preceded in death by her parents, husband Richard Patton Honaker, and her daughter Michelle Lynn Honaker. Orah was also preceded in death by her sisters, Goldie Martin and Shirley Mae Hizer.
Services will be Saturday, Apr. 15, at Lantz Funeral Home, 101 Davis Street, Alderson, WV 24910 with the viewing to be at 12 noon and funeral at 1 pm. Graveside service will conclude in the Alderson Cemetery. Brother Randolph Joe Baker will be conducting the service.
Crystal Cervantes, her family, and Jessie Willis will serve as pallbearers. Orah loved Crystal like a daughter. She will take care of her one last time. Per Orah: "People that did not come see me while I was alive, don't need to come see me now that I am dead."
In lieu of flowers Orah wanted donations made in her honor to either the Greenbrier County Humane Society or the Asthma Foundation.
The Lantz Family is truly honored to take care of Orah and her caregivers during their time of need.