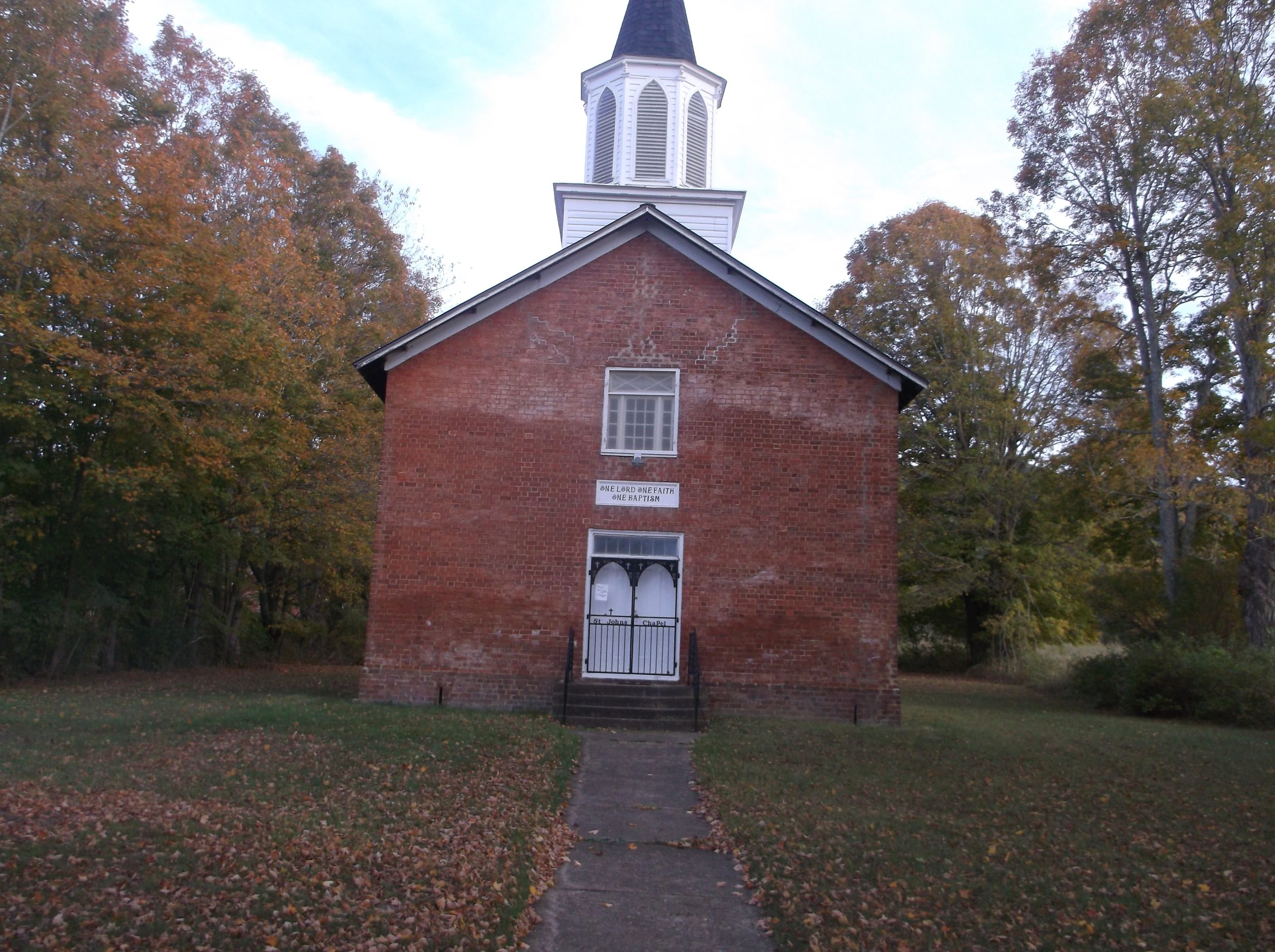 The oldest Catholic Church still in use in the state will be open to the public Aug. 15 in the village of Sweet Springs in northeastern Monroe County. St. John, the Evangelist, Catholic Chapel was constructed as early at 1839 by slaves on the Lynnside Plantation, owned by the Governor of Virginia John Floyd and his wife.
During his previous federal government service in Washington, DC, the Governor sent his daughters to Catholic schools, the only schools which would accept girls and then did the same in Richmond, VA, when he was elected Governor. The Church was built to serve the daughters who converted and because of the Governor's status, the Bishop of Richmond made certain it was well served by clergy riding horseback from Wytheville, VA, to have Mass and administer sacraments in the Chapel.
For Aug. 15, the Chapel will be open for tours, beginning at 4 p.m. and Mass will be celebrated at 6 p.m. with music provided by members of the Hymns and Hers, the choir of St. Catherine of Siena Church in Ronceverte. The public is invited to the tours and the Mass.
Following the Mass, there will be ice cream and cookies and soft drinks on the grounds of the Chapel, compliments of the Altar and Rosary Society of St. Catherine of Siena and the Women of the Church at St. Charles Borromeo and the Church will be open for a short time after the service. Father James Conyers, pastor of St. Catherine of Siena and St. Charles Borromeo Churches, will preside at the Mass along with other possible visiting priests from the Dioceses of Virginia, Wheeling Charleston and Raleigh, NC.
Other than this service, the Church is used occasionally for weddings, anniversary exchange of vows, or funerals.
From West Virginia, take I-64 to the Crows exit and proceed on VA/WV 311 to the intersection with WV 3 West; from VA take I-64 West to the Callaghan exit and proceed on VA 159 to VA 311 to Sweet Springs which is only one mile from the WV/VA border with Alleghany and Craig counties. From the south take US 219 north to downtown Union and WV 3 East to Sweet Springs.
For additional information, telephone the office of the Catholic Churches of the Greenbrier Valley 304-536-1813 or the Greenbrier Valley Council of the Knights of Columbus 304-645-1373.