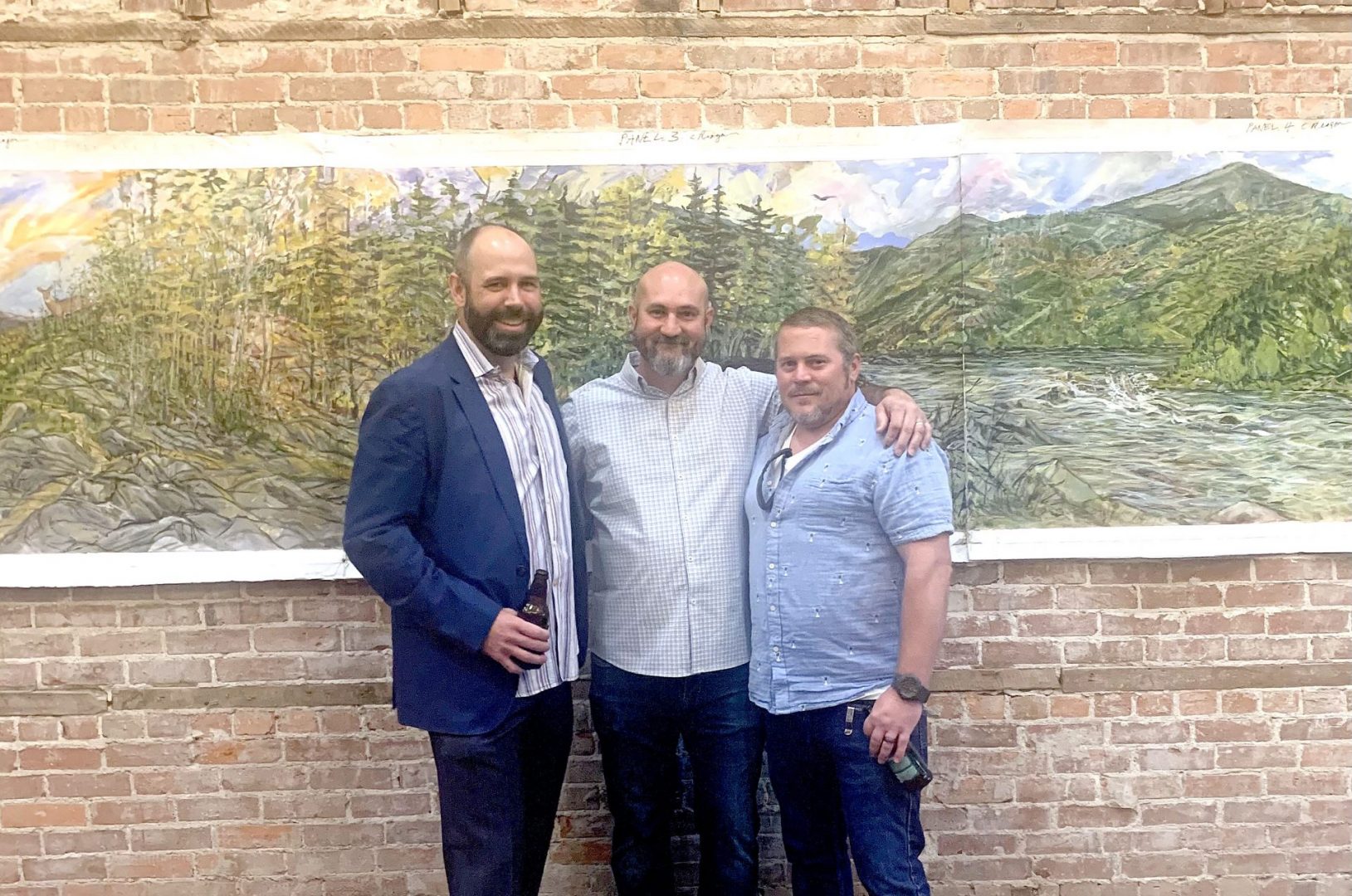 Big Draft Brewing, a new craft brewery in downtown White Sulphur Springs slated to open later this month, is pleased to introduce the Dry Creek Society. The Dry Creek Society is a lifetime benefit program that recognizes its members with valuable perks.
For a one-time fee of $1,000, Dry Creek Society members receive a numbered, commemorative coin which entitles them to one beer on the house every day for life. Additionally, members receive a 10% discount on all purchases – beer, food, and swag – available at Big Draft Brewing, as well as VIP access to all tap release parties and other special events. Finally, members receive a Big Draft Brewing Beer League T-shirt.
Founding partner and head brewer J.W. Groseclose said, "We feel confident the Dry Creek Society will continue to grow in rapport and value, but only those in from the beginning will be original investors. That's pretty special to us and to this town."
"The Dry Creek Society is a way for people to support Big Draft Brewing while receiving valuable incentives in return. Your financial investment helps Big Draft Brewing build the operating capital necessary for real growth – the sort of growth that impacts lives," founding partner Clay Elkins said.
To learn more or to become a member of the Dry Creek Society, email clay@bigdraftbrewing.com or sarah@crosscreekonmain.com. Or, better yet, make a visit to 697 Main Street East in White Sulphur Springs, home of The Local Café, Big Draft Brewing, and Cross Creek on Main, a live music and events venue.
Visit https://www.restaurantji.com/wv/lewisburg/the-local-cafe-and-grocer-/ for more information.