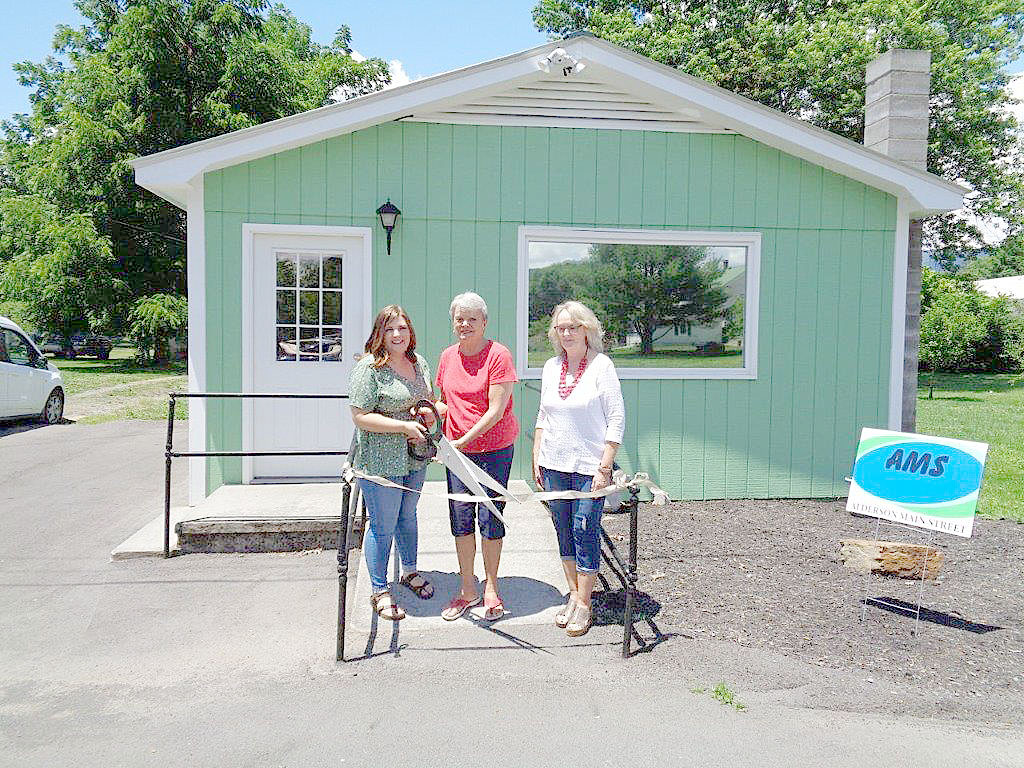 A nice group gathered to watch the ribbon cutting at Sassy Scissors on Monday, June 28, to mark the formal transition of the full-service cosmetology business from former owner Donna Sims to current owner Katie Piner.
Sims, who has been serving her clients for 40 years, is retiring.  She opened her business in 1981 in this building which she had constructed for the purpose. She is a graduate of the Little French Beauty Academy in Princeton.
Piner, a 2019 graduate of the cosmetology training program at New River Community and Technical College, has purchased the business at 101 Clay Street, Alderson, and will continue to offer hair dressing services as well as manicures, pedicures, facials, waxing, and spray tans. Plans include the addition of massage at a later date.
Piner said, "I am really excited to start this business in my hometown; Donna used to cut my hair when I was little and now I am the owner. It is hard to believe!"
Sims added, "It is bitter-sweet to be leaving. I want to thank all those who used my services over the years. But, you could not be in better hands. I hope you will support Katie like you have supported me."
Alderson Main Street President Judy Lohmeyer said, "We are so happy to have this business transition to a new owner. We wish Katie every success!"
Piner can be reached at Sassy Scissors at 304-445-2667, and business hours are Tuesday through Friday from 10 a.m. to 5 p.m. and Saturday from 10 a.m. to 1 p.m.
New owner, Katie Piner is with Alderson Main Street President Judy Lohmeyer and former owner Donna Sims as they cut the ribbon at Sassy Scissors.