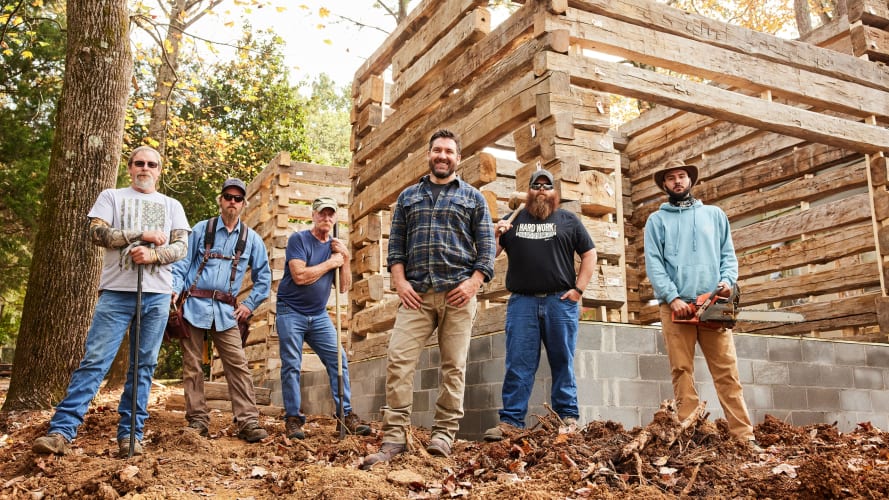 The West Virginia-based hit TV show "Barnwood Builders" debuted a brand new season on the Magnolia Network on Thursday, Feb. 23 at 9 p.m. EST. New episodes will air in this new time slot every Thursday.
The show features native West Virginian, Mark Bowe, and his crew of talented craftsmen, as they rescue antique log cabins and barns and breathe new life into the structures. Bowe has been the host for 15 seasons and the show has been an international success airing around the world in millions of homes.
"I might say this every year, but I think this is going to be our best season yet! Turn on Magnolia Network. Thursday is must-see TV with BWB!" Mark Bowe, host and owner of Barnwood Living.
Thursday's episode is "Legendary Log Homes": The Barnwood Builders build a custom log guest home in Dandridge, TN. As the cabin takes shape high in the hills of the Great Smoky Mountains, Mark visits one of the most famous log homes in the country. Johnny visits a candy store in Gatlinburg.
Magnolia Network, the new network curated by Chip and Joanna Gaines, has expanded the viewership of the show. "Barnwood Builders," is one of the handful of shows that the Magnolia Network was brought over from DIY.
Local viewers can find Mark, Sherman, Johnny, Graham, Ryan, and Evan on the following channels:
• DIRECTV Channel 230
• Suddenlink Channel 323
• Dish Channel 111
Support your local craftsmen and tune in on Thursdays at 9 p.m./8 central to watch the all new episodes!