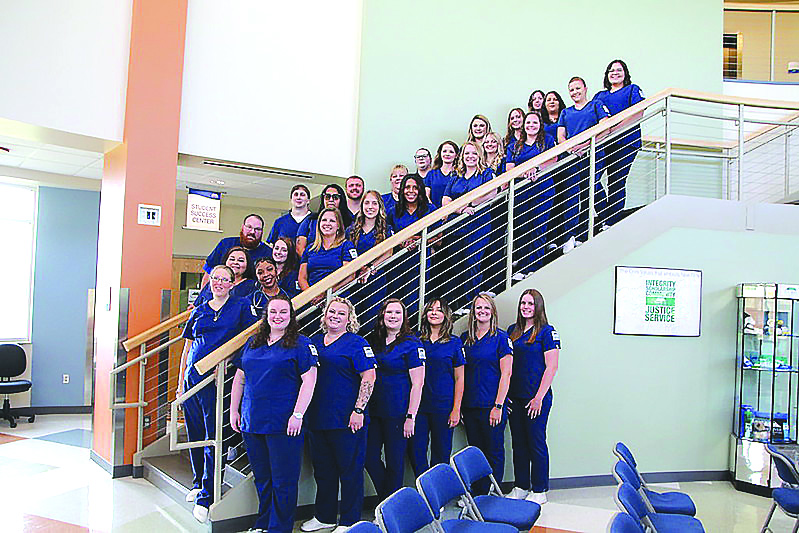 New River Community and Technical College celebrated the class of 2022 practical nursing graduates on Aug. 4, during a ceremony at the Raleigh County Campus in Beaver. 
Local students graduating with a Certificate of Applied Science in Practical Nursing for 2022 are Sherman Fox, Rainelle; Tammy Fox, Rainelle; Taylor Graham, Ronceverte; Tyrissa Martin, Ronceverte; Madison Miller, Ronceverte; Kristina Shirley, Frankford; Emily Smith, Ronceverte; and Michelle Surgeon, White Sulphur Springs. 
Four practical nursing graduates were recognized for their achievements during the ceremony. Emily Smith was named Academic Student of the Year, and Christy Carr, Madison Miller and Morgan Smythers were recognized as Clinical Students of the Year. 
New River CTC's practical nursing certificate program is offered in Beaver, Hinton, Lewisburg and Summersville and can be completed in 11 months. The program prepares students for career pathways allowing credits to transfer into more advanced nursing programs.  
For information on practical nursing and other programs available at New River CTC, visit www.newriver.edu, email admissions@newriver.edu or call 866-349-3739.