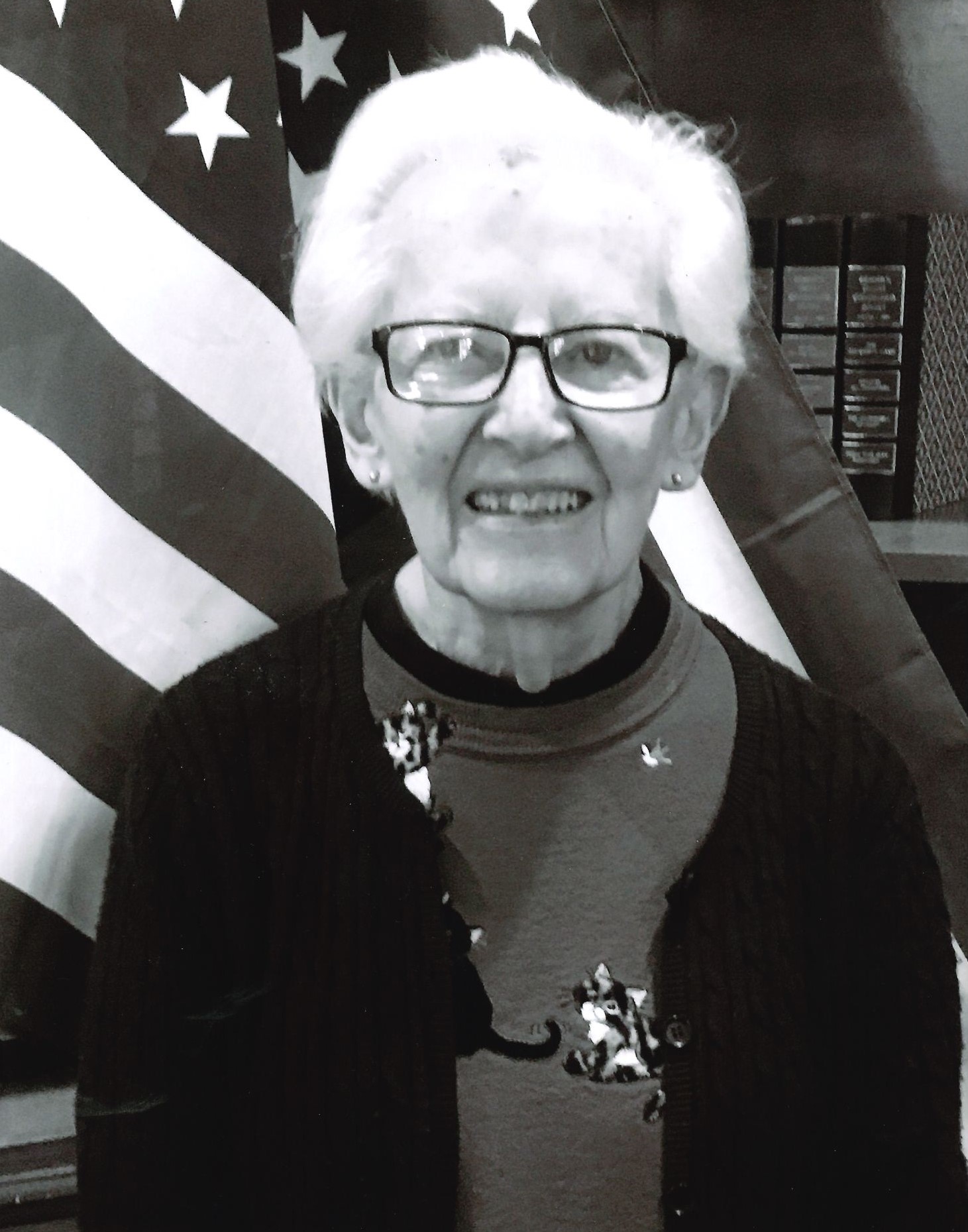 Lewisburg-Nelva Hager Stone, 99, went home to be with the Lord on Saturday, Oct. 7, 2023.
Born May 4, 1924 at Jumping Branch, she was a daughter of the late Ezra C. and Minnie T. Mann Lilly.
Nelva was an active member of the First Baptist Church of Fairlea, where she also sang in the choir. She held membership there since moving to Lewisburg 56 years ago. She was a 1941 graduate of Hinton High School and attended Concord College after graduation. She also loved gardening and enjoyed observing nature around her home.
She retired as a teller from Ronceverte National Bank after many years of service and during WWII she worked at the US Naval Ordinance and Armor Plant in South Charleston, which produced rockets, torpedo flasks and more than 130,000, 5 inch gun barrels for the large guns on battleships.
In addition to her parents, she was preceded in death by three husbands, Thomas J. Lilly, Harry L. Hager and Samuel M. Stone; and four siblings, Nora Lilly, Cline Lilly, Pauline Upton and Emmette Lilly.
She leaves to mourn four children, Stephen Thomas Lilly and wife Cheryl Larch Lilly of New Port News, VA, Charlotte Robertson of Athens, OH, Stephen Hager of San Antonio, TX, and Michael Hager and wife Jeanne; 8 grandchildren, D.K. (Meredith) Robertson, Matthew Robertson, Aaron Hager (Tiffany), Jonathan Hager (Katherine), Natalie Moreno (Jose') and Ilana Dougherty (John), Lydia Gwaltney (Jared), and Kenneth Hager (Elizabeth); 18 great-grandchildren and several nieces and nephews.
Funeral service will be at 2 p.m. Saturday, Oct. 14, at the First Baptist Church of Fairlea, with Rev. Ben Moses officiating. Burial will follow in Greenbrier Memorial Gardens in Lewisburg.
A visitation will be held Friday evening, Oct. 13, 2023 from 6 to 8 p.m. at Wallace & Wallace Funeral Home in Lewisburg.
The family suggests donations of sympathy be made to Samaritan's Purse International Relief Fund by visiting their website online.
Wallace & Wallace Funeral Home in Lewisburg is in charge of arrangements. Please send online condolences by visiting www.WallaceandWallaceFH.com.