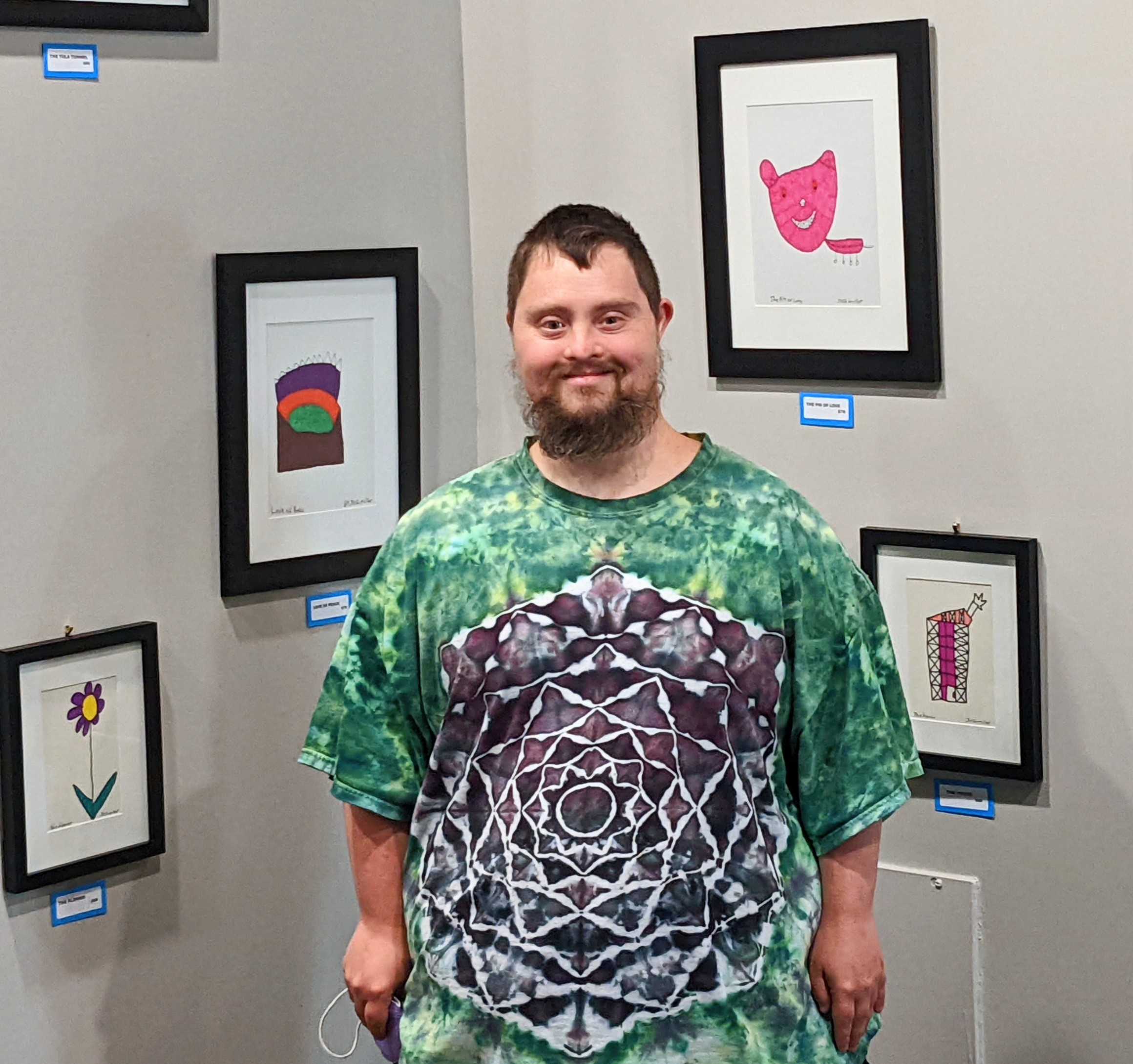 Area artist Josh Miller will showcase his artwork at the General Lewis Inn in Lewisburg with an opening Tuesday, Aug. 1. He will feature a small collection of his work in the lobby with all artwork available for immediate sale. Additional exhibiting artists at the General Lewis are Mariam Todd and Lynn Payne.
Miller is from Lewisburg and began creating artwork in 2005. That was when he made his first drawing of his friend's house in Morgantown, and he has gone on to create many more fun works of art since then.
Miller's original artwork is sold at various art shops including Young at Heart in Lewisburg and Taylor Books in Charleston, WV.  His art is in the private collections of Governor Gaston Caperton, Homer Hickam, and WV folk art collector, Harvey Peyton.
There will be a meet and greet the artists event on August 26 from 5 to 7 p.m. with Josh Miller, Mariam Todd, and Lynn Payne in person at the General Lewis Inn.
Miller's exhibit will run from Aug. 1 through Oct. 3.