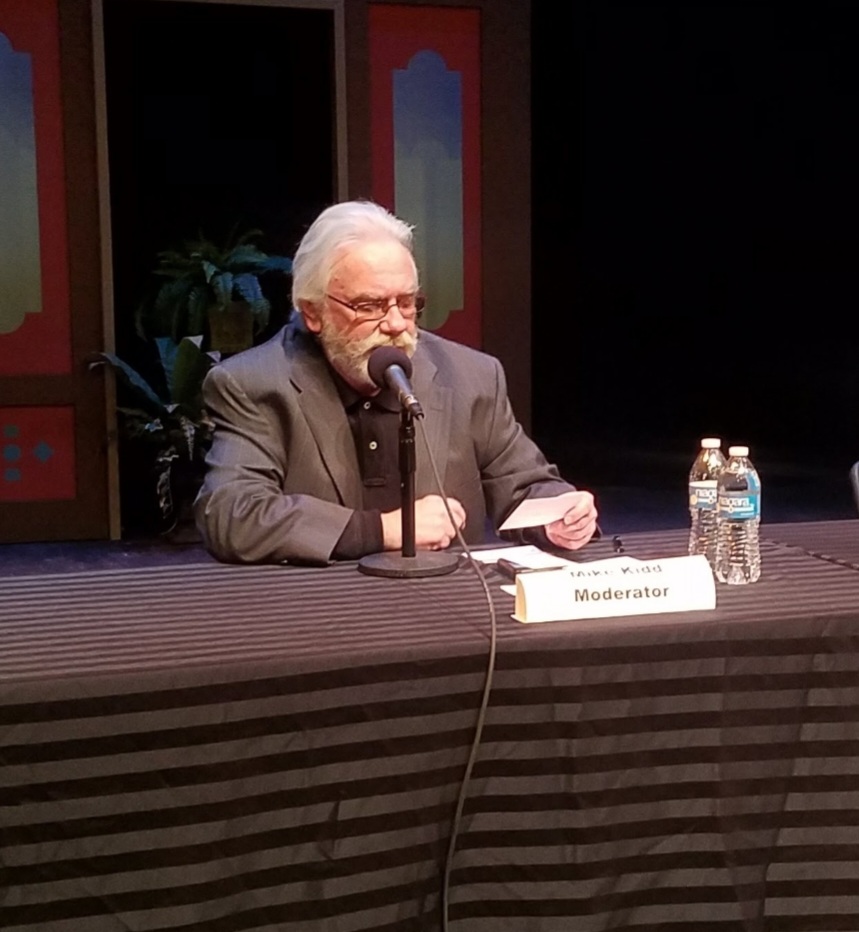 By Sarah Richardson
At this week's Lewisburg City Council meeting, Mayor Beverly White read a proclamation declaring Mike Kidd to be the 2022 Volunteer of the Year for the city.
"The City of Lewisburg is fortunate to have citizens who actively volunteer their time and effort in our community, especially in times of need," read Mayor White, "and sometimes the services these volunteers provide are not highly visible, but greatly enhance the quality of life in our community. These volunteers often receive little recognition for their valuable service. Each year the City of Lewisburg recognizes an individual, or individuals, nominated by City Council to be named Volunteers of the Year for their generous contribution of time and service, and recognizes the Volunteer of the Year by proclaiming Volunteer of the Year Day in Lewisburg."
The proclamation states that City Council has chosen to honor Mike Kidd for his years of service which include being a board member of the Board of Trustees for Greenbrier Valley Medical Center, Greenbrier Valley Theatre, and the Advisory Board of the State Fair of WV, as well as a past president of the Greenbrier County Chamber of Commerce and the Lewisburg Rotary Club, and serving as the president of the Greenbrier County Convention and Visitor's Bureau for 16 years. He has also emceed the Shanghai Parade for many years, and was inducted into the Broadcasting Hall of Fame in 2014. He has been affectionately called "the voice of Greenbrier County."
"Mike has always supported Lewisburg and contributed greatly to the quality of life through his volunteer efforts for the people of Lewisburg," read Mayor White, and she declared that Jan. 1, 2023 was Mike Kidd Volunteer of the Year Day in Lewisburg. On that day, Mike had a place of honor in the Shanghai Parade in the Volunteer of the Year vehicle, as is tradition.
Mike received a copy of the proclamation, and a hug, from the Mayor.
"I am very thankful, humbled, and appreciative," said Mike. "Thank you all very much."