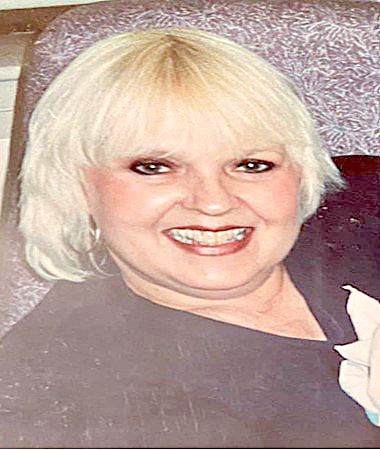 Mary Jane Simmons, dealing with sudden complications from COVID-19, passed away Sunday night, Jan. 24, 2021.  A loving wife and caring mother, she embodied what it means to be a good friend. She was 70.
Born Mary Jane Edenhart on June 29, 1950, in Cumberland, MD, she attended Ridgeley High School in Ridgeley, WV, and was a member of the Class of 1968.
Mary Jane was preceded in death by her parents, Robert F. Edenhart and Mary E. Edenhart.
Mary Jane ("Janie") is survived by her husband, William "Aussie" Simmons of Wytheville, VA; sister, Linda Kines of Carpendale, WV; Janie's children, son, Eric Grayson and wife Diana of Radford, VA, daughter, Andrea Grayson Ceritano of Radford, VA, daughter, Austen Jones of Wytheville, VA; step-daughter, Kim Simmons Adams and husband Bob of Tobaccoville, NC, step-daughter, Kelly Simmons Mills and husband Keith of Hinton, step-daughter, Samantha Simmons Moretz of King, NC; step-son, J. B. Simmons and wife Kaitie of Statesville, NC; and many, many grandchildren and close friends.
An avid cook, Janie's kitchen was always blessed with the sweet smells of great cooking. She was also known for being a fine artist, many times adding her beautiful artwork to furniture and various canvasses. Janie was a free spirit, known for her great sense of humor and love for music. Janie was one of the most loyal friends a person could have; she was blessed with patience and a "kind-hearted' soul.
In an effort to keep everyone safe during this pandemic, the family is not going to have a memorial service, but all of Janie's family truly appreciate all the support and well wishes they have received.