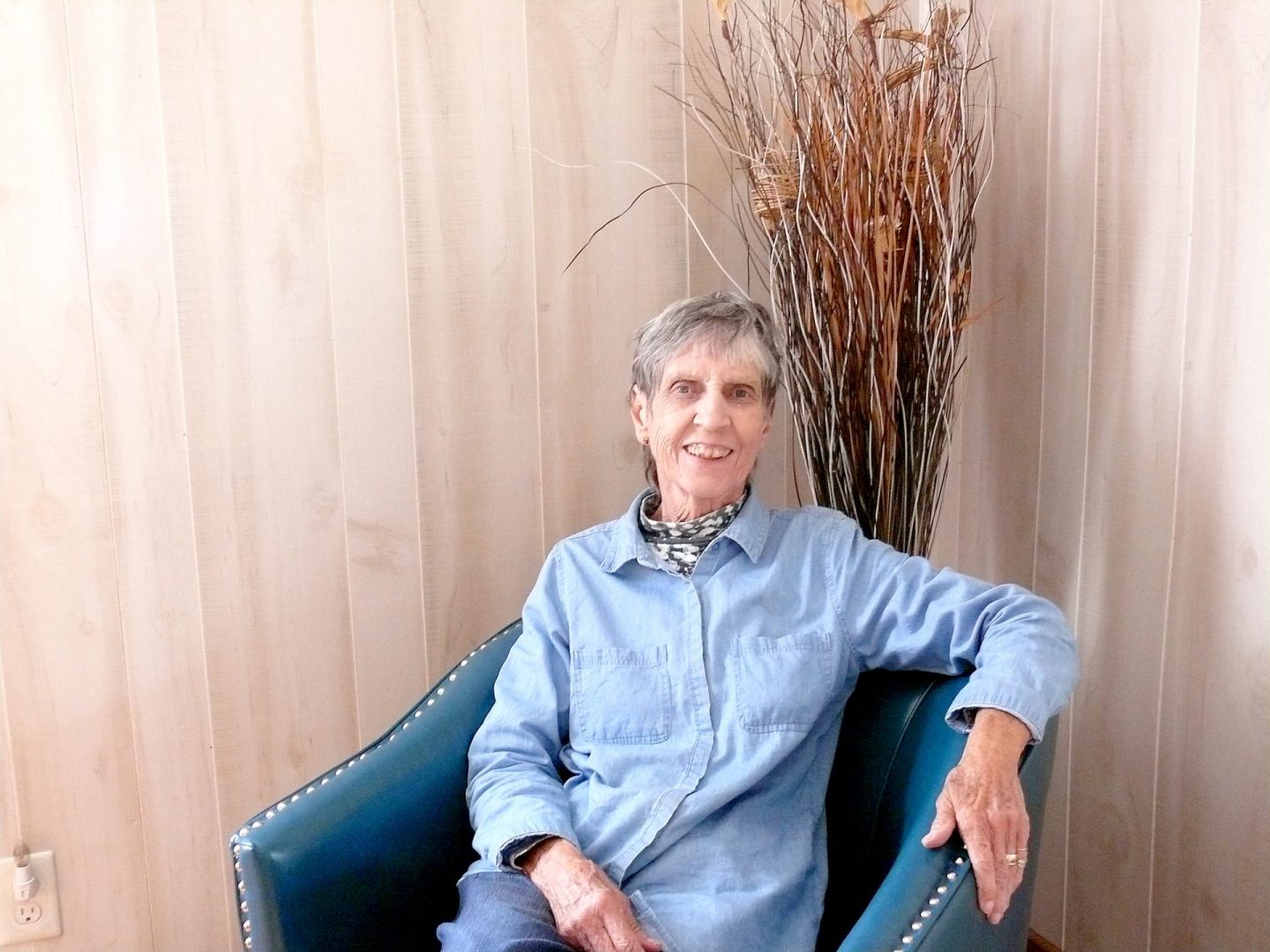 White Sulphur Springs-Glenna Lee Butts, 82, passed away peacefully at her home, surrounded by her family, on Thursday, Jan. 28, 2021.
Born June 23, 1938, at Neola, Glenna was a daughter of the late Dennis Ardoff and Edith Blackburn Dean.
In addition to her parents, she was preceded in death by her husband, Emmett Donald "Don" Butts, Sr. in 2004; and two brothers, Bobby A. Dean and Leonard C. Judy.
Glenna was retired from The Greenbrier Hotel where she worked for 39 years. Over the years, she worked at the Golf and Tennis Club, the Employees Cafeteria, the Old White Club, and the Tavern Room. Glenna was a strong independent woman who loved her family and was a loyal friend. She may have been small in stature, but she was feisty. She always spoke her mind and was never one to beat around the bush.
Survivors include her daughter, Tammy (Chuck) Whitman; grandson, Joseph Whitman, both of White Sulphur Springs; great-grandchildren, Haley Whitman and companion Matt Steele of Frankford, WV, Salem Whitman of Georgia, and Isaac Whitman; sisters, Betty McDowell of Ronceverte, Patricia Hoke, and Ann Rogers both of White Sulphur Springs; sister-in-law, Anne Dean of Covington, VA; Don's children Donald Butts, Jr., Michael Butts, Brian Butts, and Jennifer Butts; several nieces and nephews, great-nieces and nephews, and many cousins.
There will be no formal visitation. A graveside service will be held Tuesday, Feb. 2, at 11 a.m. at Greenbrier Memorial Gardens in Lewisburg, with Pastor Lowell O'Dell and Pastor Roger McDaniel officiating.
In keeping with the current Covid-19 pandemic guidelines; the family asks that you wear a mask and practice social distancing at all times while attending the service.
Pallbearers will be Wayne Beitzel, Chester Sharp, Joseph Whitman, Greg McMillion, Shane Melara, and Matthew Steele. Honorary Pallbearers will be David McDowell, Mark McDowell, Jack Dean, and Chuck Judy.
The family is appreciative of the care that was given to Glenna by Home Health Care Plus and Kanawha Hospice Care.
In lieu of flowers, the family suggests that memorial tributes take the form of contributions to Mennonite Disaster Services, at 583 Airport Road, Lititz, PA 17543.
Wallace & Wallace Funeral Home in Lewisburg is in charge of arrangements.
Please send online condolences by visiting www.WallaceandWallaceFH.com