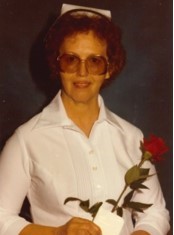 Maxwelton-Mary Ann White Musser, 93, passed away peacefully on Monday, Jan. 16, 2023, at Stonerise, The Brier in Ronceverte.
She was preceded in death by her parents, Charles Franklin and Sarah Elizabeth Legg White; a brother, Charles W. White; and sisters, Elizabeth Arbuckle and Margaret Lane.
She is survived by her five children, Sarah Simpkins, Davis Musser, Barbara Warner (Dan), Bruce Musser (Pam) and Joe Musser. Mary Ann leaves grandchildren and step-grandchildren, Jessica Simpkins, Travis Simpkins, Kaly Warnari, Ryland Warner, James Livesay and Courtney Gotch, and her great-grandchildren, Lyric Warnari, Ashby and Abigail Simpkins.
Mary Ann was born on July 3, 1929, graduated from Lewisburg High School in 1948, and was a life long member of Clifton Presbyterian Church. Mary Ann was a homemaker and raised five children. She worked at The Greenbrier Center in Lewisburg. She completed her LPN training at age 50 and worked as a private caregiver. She enjoyed traveling, playing games and spending time with family and friends. She loved naps, books, nature walks, watching tennis and the WVU Mountaineers, and singing in the church choir.
Mary Ann was a special person, she took care of us, loved us and set an example of resilience and independence. She will be remembered as a person who gave love and kindness to the world.
Plans for a celebration of life are pending and will be announced at a later time.
In lieu of flowers, donations of sympathy may be made to Clifton Presbyterian Church.
Wallace & Wallace Funeral Home in Lewisburg is in charge of arrangements. Please send online condolences by visiting www.WallaceandWallaceFH.com