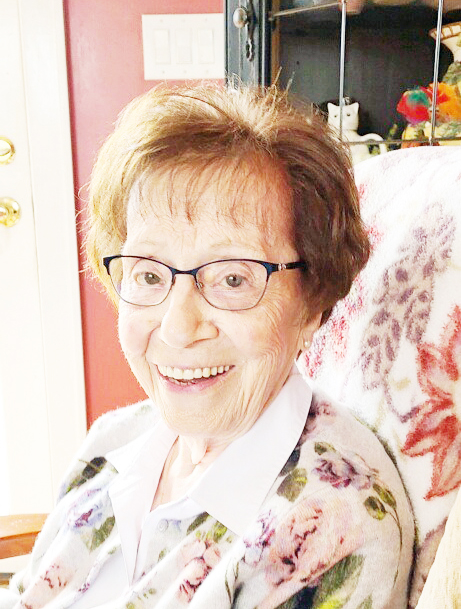 Roncevrte – Margaret Lavon Godby Miller passed away Monday, Apr. 3, 2023, at the home of her daughter in Fairfax, VA.
Born Apr. 17, 1930 in Widen, WV, she was the daughter of the late Frank Ray and Minnie Thelma Shaffer Godby.
Mrs. Miller was a member of Greystone Baptist Church and was a homemaker.
In addition to her parents she was preceded in death by her husband, Charles Melvin Miller; sons, Donald Ray and Ronald Lynn Miller; and brother, Ray Godby.
Survivors include her children, Susan Bagford (Michael Vasapoli) of Fairfax, VA, Eddie Miller (Sherri) of Lewisburg, and Kenny Miller of Frankford; siblings, Johnny Godby, Dana Godby (Doris), Frank Godby (Mary) all of Lewisburg, David Godby (Jane) of Fairfax, VA, Glenna Adams (Richard) of Lewisburg, and Ruth Thompson (Gary) of Fairlea; grandchildren, Christi Bagford, C.J. Miller (Jennifer), Kathy Carillo (Luis), Jack Gordon Miller and Reese Henry Miller; great granddaughter, Maggie Miller; and several nieces and nephews.
Funeral service will be at 12 noon, Saturday, Apr. 8, at the Morgan Funeral Home Chapel, Lewisburg, with Pastor Youel Altizer officiating. Visitation will be one hour prior to the service. Burial will follow the service in Greenbrier Memorial Gardens.
Online guestbook may be signed at www.morganfh.net. Arrangements by Morgan Funeral Home, Lewisburg, WV.