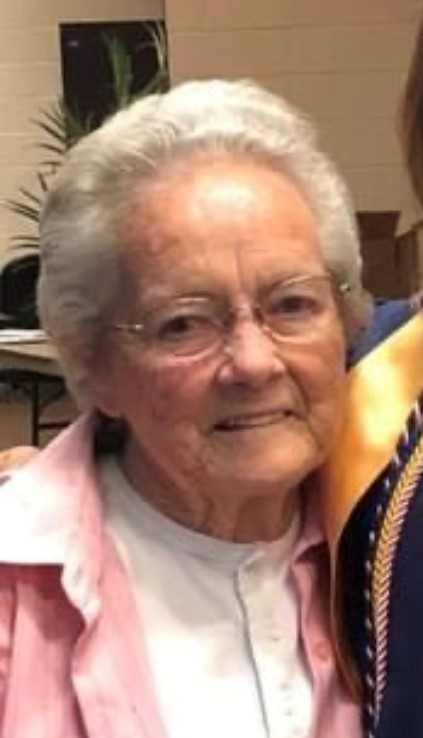 Clayton-Margaret Jane Bowden Cantley, 82, passed away on Saturday, Sept. 23, 2023 at her home in Clayton, following a short illness.
Born July 16, 1941 at Clayton, she was the daughter of the late James Paul Bowden and the late Gracie Bowden Persinger.  
In addition to her parents, she was preceded in death by her husband of 45 years, Elbert Cantley; a grandson, Chris Willey; a brother, Roy Bowden, and three sisters, Annie Canterbury, Nannie Kounse, and Mary Ellen Jones. 
Mrs. Cantley was a homemaker. She was a member of the Clayton Baptist Church at Clayton and attended the Pence Springs Community Church at Pence Springs. She enjoyed gardening, fishing, shopping, entertaining and social gatherings, but above all, she loved to spend time with her family and friends.
Survivors include a son, George Elbert Cantley of Clayton; daughter, Teresa Lynn Willey and husband, Jack E. Willey, Jr., of Alderson; three sisters, Oassie Canterbury of Pence Springs, Virginia Cantley of Forest Hill and Dorothy LeMaster and husband, Don, of Russell, KY; six grandchildren, Alana Blankenship and husband, James, of Clover, SC, Alisa Lule and husband, Felix, of Fort Worth, TX, Heather Cantley of Lindside, Jack Willey of Alderson, Amy Cantley of Alta and John Adam Cantley of Alta; 11 great-grandchildren, Brittany Blankenship, Logan Willey, Mason Willey, Jacob Willey, Cailyn Willey, Gabriel Lule, Ryker Lule, Abigayle Lule, Scarlette Willey,  Jaylee Cantley, and Kaiden Willey; and many nieces, nephews, and cousins. 
Funeral services were held on Wednesday, Sept. 27, at the Pence Springs Community Church at Pence Springs where the Rev. Roger Persinger officiated. Burial followed in the Haven of Rest Cemetery at Pence Springs. Friends called Wednesday at the church before the service. 
Family and friends served as pallbearers. 
Online condolences and memories may be shared with the Cantley family at www.lobbanfh.com. 
Arrangements by Lobban Funeral Home, Alderson, WV.