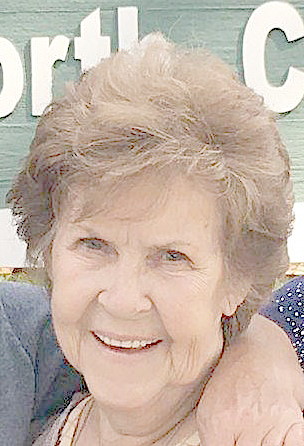 Ronceverte-Lynn "Boots" Falls Geiger, 80, passed away Sunday, Dec. 26, 2021 at Greenbrier Valley Medical Center.
She was the second oldest of 11 children born of the union of Harry Franklin and Dora Jeanetta Roach Falls.
Boots had the heart of a warrior, overcoming many challenges, she never gave up. She loved her children and put them first in her life. She will be missed. Thank you, Aunt Katie, for always being the last voice she heard every evening.
She was a member of Ronceverte Christian Church and was a beautician for over 25 years and enjoyed every minute of it.
Boots was preceded in death by her husband, Chester "Tom" Geiger; a son, Raymond Allen Geiger; grandson, Thommy Geiger II; sisters, Shelvie Jean Wicks and Mary Alice Norris and her husband Les Norris; brother, Sydney Earl Dozier; brother-in-law, Jesse Hylton; sister-in-law, Delores; and a niece, Amber Falls.
Surviving are her loving children, Deborah Ann Geiger of Oak Hill, Margie Mae Geiger of Meadow Bridge and Dorla Dee Richmond (Eddie) of Meadow Bridge; son, Thomas Eugene Geiger of Alderson; grandchildren, Kyle Geiger (Crystal Foster), Jeremy Allen Geiger, Travis Richmond (Keshia) and Courtney Richmond (Bill); great-grandchildren, Journey Gipson, Cole Groves, Kera Geiger, Aiden Geiger and Isaac Foster; sisters, Kathleen Hylton of Ronceverte, Dorothy Jean Hylton (Duke) of Sinks Grove, and Ginger Blackburn of Lewisburg; brothers, Thomas Harry Falls (Tottie) of Lewisburg, Alfred Falls of Fayetteville, Billy Ray Falls (Betsy) of Ronceverte and Norman Ray Falls of Ronceverte; and several nieces and nephews.
Funeral services for Mrs. Geiger were held on Thursday, Dec. 30, at Wallace & Wallace Funeral Home in Lewisburg where Pastor Clifford Stone officiated.
Interment followed in the Fairview Cemetery in Nettie.
The family received their family and friends Wednesday evening at the funeral home.
Wallace & Wallace Funeral Home in Lewisburg is in charge of arrangements.
Please send online condolences by visiting www.WallaceandWallaceFH.com