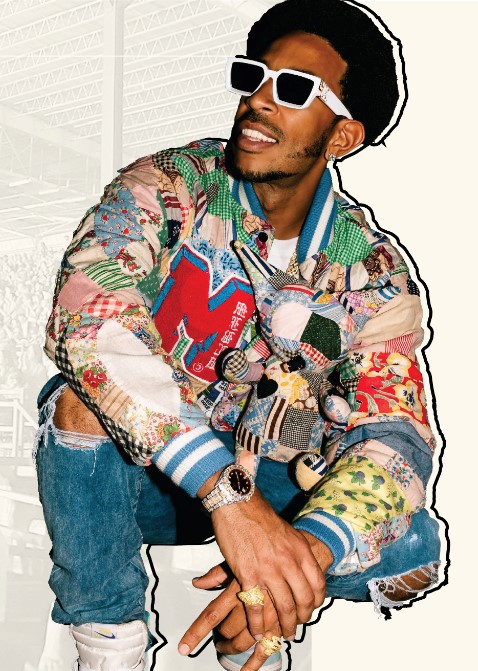 Fair Officials are excited to announce that multi-talented artist Ludacris will appear at the State Fair of West Virginia on Saturday, Aug. 19. Tickets for the show will go on sale Friday, Feb. 24, at 10 a.m.
"We are extremely excited to add Ludacris to our 2023 lineup," State Fair CEO Kelly Collins said. "The Main Stage is going to be packed with awesome performances that we can't wait to share with you!"
Tickets will only be available via ETIX at http://statefairofwv.com/entertainment/ or by calling 1-800-514-ETIX (3849) Monday through Friday 9 a.m. to 6 p.m., or Saturday 9 a.m. to 5 p.m. Tickets will not be sold at the State Fair Box Office until later this spring.
The career of the multi-talented Chris "Ludacris" Bridges can best be described as remarkable. As a recording artist, he has sold more than 24 million albums worldwide, thanks to the blockbuster success of such singles as "Stand Up," "Get Back," "Southern Hospitality," "Number One Spot," "Money Maker" and "My Chick Bad." All of these records were accompanied by ingenious videos that demonstrated Bridges' far-reaching imagination, and his willingness to stretch the boundaries of what rap videos should look and feel like.
His versatility and artistic complexity also enabled him to make a seamless transition to acting, including the fan favorite role of "Tej" in Universal Pictures' box office phenomenon Fast & Furious franchise where he was introduced for the first time in 2003 in 2 Fast 2 Furious. He will reprise his role of "Tej" for the seventh time in Fast X, which is set to release May 20, 2023.
His other notable feature film credits include Garry Marshall's ensemble comedy New Year's Eve, Ivan Reitman's romantic comedy, No Strings Attached, Paul Higgin's Crash which received an Academy Award for Best Picture in 2006 and Hustle & Flow which earned Bridges a SAG Award for Outstanding Performance by a Cast in a Motion Picture.
As a father of four girls, his latest ventures fittingly include launching his educational platform devoted to the enrichment of children called "KidNation." In addition, Bridges created the animated series KARMA'S WORLD which launched in the Top 10 in 42 countries on Netflix, received two NAACP Award nominations and has already been picked up for a third season. Bridge's philanthropic efforts rival his entertainment accomplishments. He started The Ludacris Foundation in 2001 which focuses on helping the youth in his hometown of Atlanta and has partnered with No Kid Hungry and Feeding America.
The 10-day State Fair of West Virginia is celebrating 98 years on Aug. 10-19. The State Fair of West Virginia, with a $13.8 million economic impact on the state of West Virginia, is a 501(c)3 nonprofit corporation committed to the traditions of agriculture, family entertainment, and education. For more information, please visit www.statefairofwv.com, or follow fair events on Facebook, Instagram, TikTok, and Twitter. Join the conversation by using #sfwv!