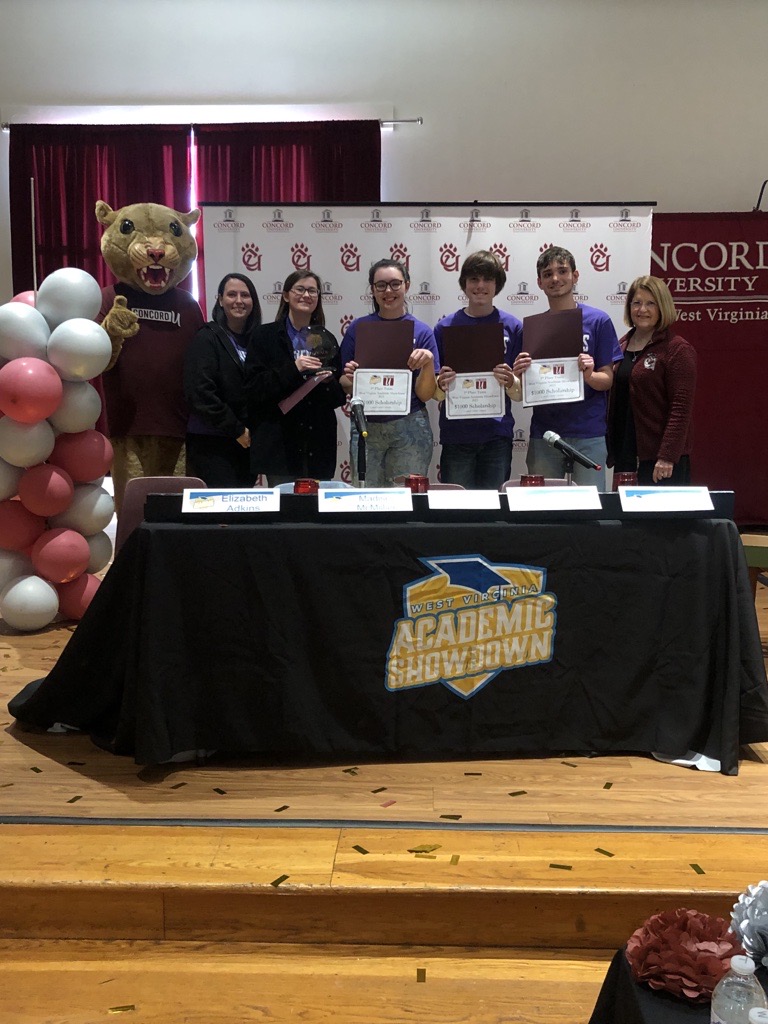 Two teams have advanced out of the fourth regional of the 2023 Academic Showdown. James Monroe High School Team 1, Monroe County, earned first place; and Ripley High School Team 1, Jackson County, earned second place recently during the competition at Concord University in Athens. Both have earned a spot in the finale on Mar. 31, at the West Virginia Culture Center in Charleston.
The Showdown is an academic head-to-head competition testing students' knowledge in subject areas including math, history, sports, fine arts and more. Students in grade 9-12 may participate, and schools may enter up to two teams to compete in the double elimination regionals. The 2023 field of competitors includes 71 teams from 40 high schools representing 26 counties – an increase of 51 teams over last year.
Teams participating in the competition included Greenbrier East Team 1 & 2; Greenbrier West 1 & 2; Bridgeport Team 1 & 2; Bluefield; Mingo Central Team 1 & 2; Pikeview Team 1 & 2; Meadow Bridge; Ripley Team 1 & 2; and James Monroe Team 1 & 2.
The next regional is scheduled for Feb. 25, at West Virginia State University in Charleston, WV. The Academic Showdown is a partnership between the WVDE, the WV Higher Education Policy Commission, WV Public Broadcasting and the WV Department of Arts, Culture and History.