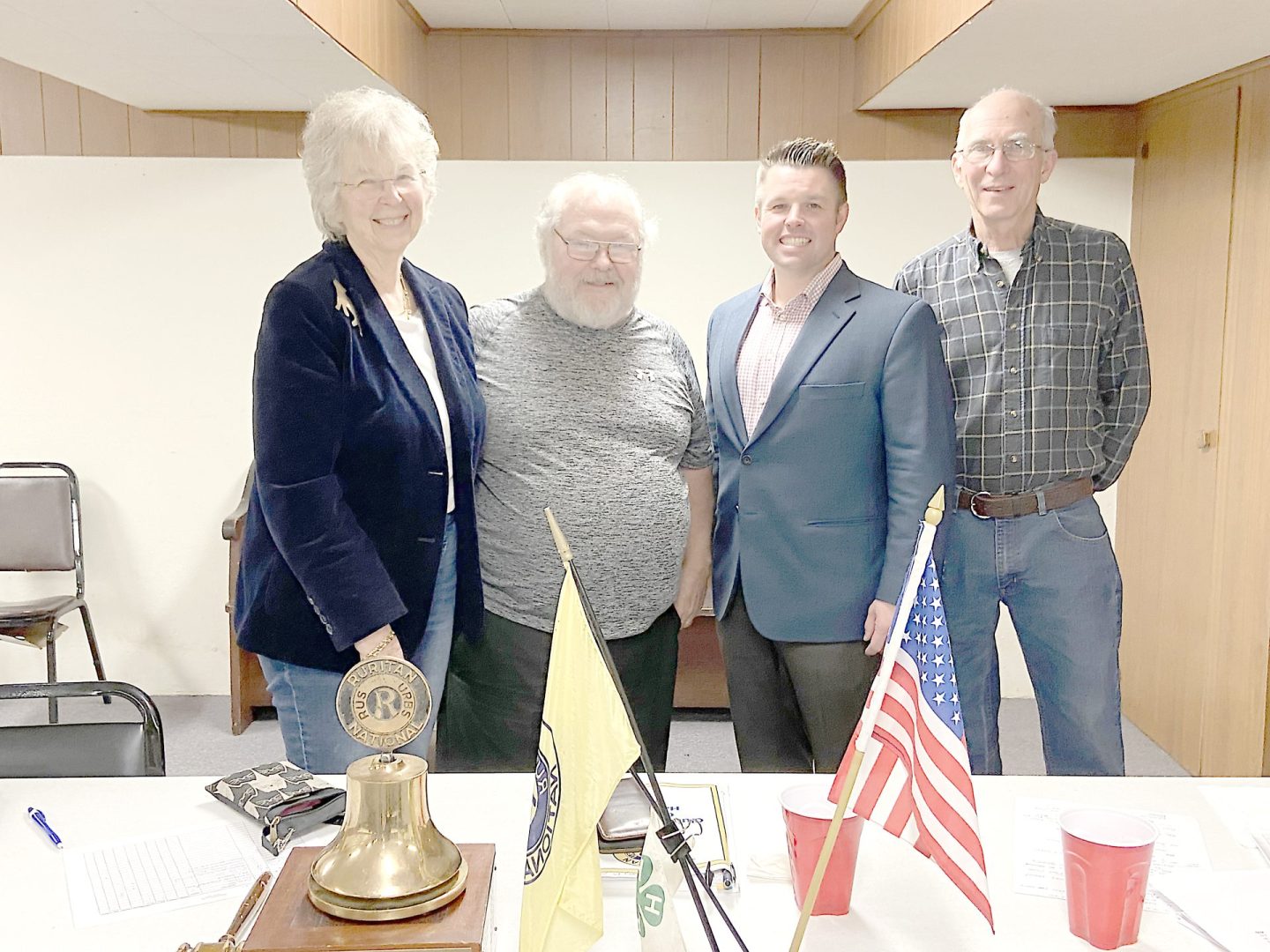 The Richland Ruritan members met at the Calvary Methodist Church on the Midland Trail East on Oct. 13 to hear a presentation on the real estate market in the Greenbrier Valley by Paul Grist of Paul Grist Real Estate Associates.
Grist's presentation included a set of handouts which documented the market overview. This overview defined the state of the real estate market in the Greenbrier Valley and in Greenbrier County. Using the handouts, he noted the unusually low inventory of homes for sale which is causing home prices to increase. One factor in this condition is the large number of people moving into the area from out of state. Many people are now working from home and do not have to live in the city in which they work. They are looking for a small community with features that make it attractive to raise children. In particular, people from New England are choosing the Greenbrier Valley at a place to live. One drawback to the residential outlook is the need for a stronger internet and cell phone service. Improvements in these services will lead to a greater influx of potential home buyers.
In Ronceverte the issue of the water supply is a handicap to stronger growth. This matter is a subject for local government action.
On the eastern side of the county, the recent strong growth in White Sulphur Springs is a positive factor in county growth.
The past flooding in western Greenbrier County has set back, but not stopped, a strong local community improvement effort.  
In the club business meeting, it was noted that member dues to the National Organization will increase by $4 next year. The membership tabled a discussion of future fundraising efforts until the new officers take charge in January 2022. The club's annual Christmas Social was held on Dec. 8 at the Dutch Haus restaurant. 
The Richlands Ruritans club meets on the second Wednesday of each month for a dinner meeting at the Calvary Methodist Church on Midland Trail East. The Ruritan Civic organization is a national network of clubs working together for a stronger America. The Ruritans' focus is to support community services in small towns and rural communities across America. The Ruritans were founded in 1928 in Holland, Virginia and celebrated their 93rd year last May. The Richlands Ruritans Club provides scholarships to local college students and 4-H campers, and maintains Tuckwiller Park.