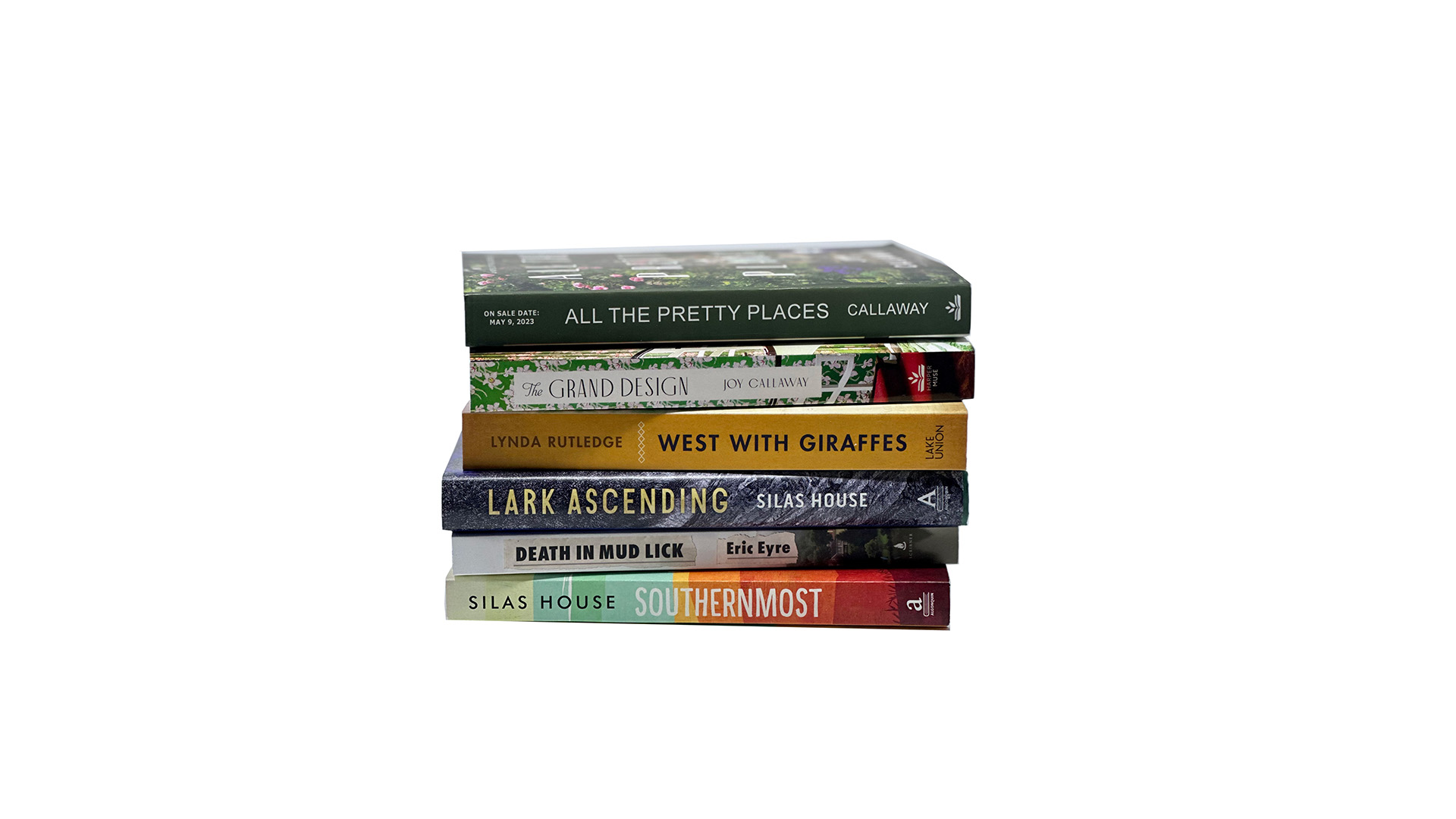 The Lewisburg Literary Festival is returning to Lewisburg this weekend, Aug. 4 and 5, for a weekend of celebrating literary in the Greenbrier Valley. Event speakers this year include Lynda Rutledge, author of the bestselling novel West With Giraffes; Kentucky novelist and NPR commentator Silas House; Pulitzer Prize winning investigative journalist Eric Eyre; and author Joy Callaway, whose novel The Grand Design is based on Dorothy Draper's celebrated work as interior designer at The Greenbrier. Ms. Callaway will be in conversation with Dr. Robert Conte, the resort's longtime historian.
Joy Callaway's presentation will take place at Greenbrier Valley Theatre on Friday, Aug. 4, at 7 p.m., however, this event has no more tickets available! Saturday's schedule at Carnegie Hall features Eric Eyre in conversation with Lewisburg attorney Derek Teaney at 1 p.m., Silas House in conversation with local writer Eric Fritzius at 3 p.m., and Lynda Rutledge in conversation with A New Chapter bookstore co-owner Shaye Gadomski at 7 p.m.
The four events are ticketed, and all ticketed events are free to the public. However, some events may "sell out." Please fill out the form on the Lewisburg Literary Festival's website to have your tickets available for pick up at the Greenbrier Valley CVB in Lewisburg. Ticket requests are capped at six tickets per request. Upon confirmation, tickets can be picked up anytime between now and the day before the event. Visit www.lewisburgliteraryfestival.com/request-tickets to register.
Non-ticketed weekend events at the Greenbrier Valley Visitor's Center include the Literary Festival Bookstore which features regional authors; the LLF antique typewriter exhibit; free writing workshops in the Rahall Room (Friday at 6 p.m., and Saturday at 9:30 a.m. and 11 a.m.); the starting point for the children's book scavenger hunt, allowing kids to read an entire book by following the pages at different downtown retailers; and where you can contribute a Six Word Autobiography to the Literary Laundromat display.
Schedule of Events:
Friday, Aug. 4
• Friends of the Library Used Book Sale at the Greenbrier County Library. 12 noon to 6 p.m.
• Festival Bookstore at the Greenbrier Valley Visitors Center. 5 to 9 p.m. Meet and greet with authors, regional publishers, featuring book sales and signings.
• If I Kept One Book interactive exhibit in the Green Space. 5 to 9 p.m. If you could keep one book forever, what would it be? This community chalkboard is a literary fest staple!
• Joy Callaway at Greenbrier Valley Theatre. 7:30 to 9 p.m. SOLD OUT. The popular author of the books The Grand Design; A Novel of Dorothy Draper and All The Pretty Places; A Novel of the Gilded Age is in conversation with longtime historian of The Greenbrier, Dr. Bob Conte.
Saturday, Aug. 5:
• Friends of the Library Used Book Sale at the Greenbrier County Library. 9 a.m. to 2 p.m.
• Eric Eyre at Carnegie Hall. 1 to 2:30 p.m. Ticketed event. The Pulitzer Prize-winning journalist discusses his book Death in Mud Lick. In conversation with Derek Teaney.
• Silas House at Carnegie Hall. 3 to 4:30 p.m. Ticketed event. National best-selling author and former commentator for NPR All Things Considered, in conversation with Eric Fritzius.
• Lynda Rutledge at Carnegie Hall. 7 to 9 p.m. Ticketed event. The author of the runaway bestseller West with Giraffes is in conversation with Shaye Godomski.
• Afterparty at Briergarten. 9 p.m. to midnight. Enjoy our afterparty at The Briergarten in downtown Lewisburg.