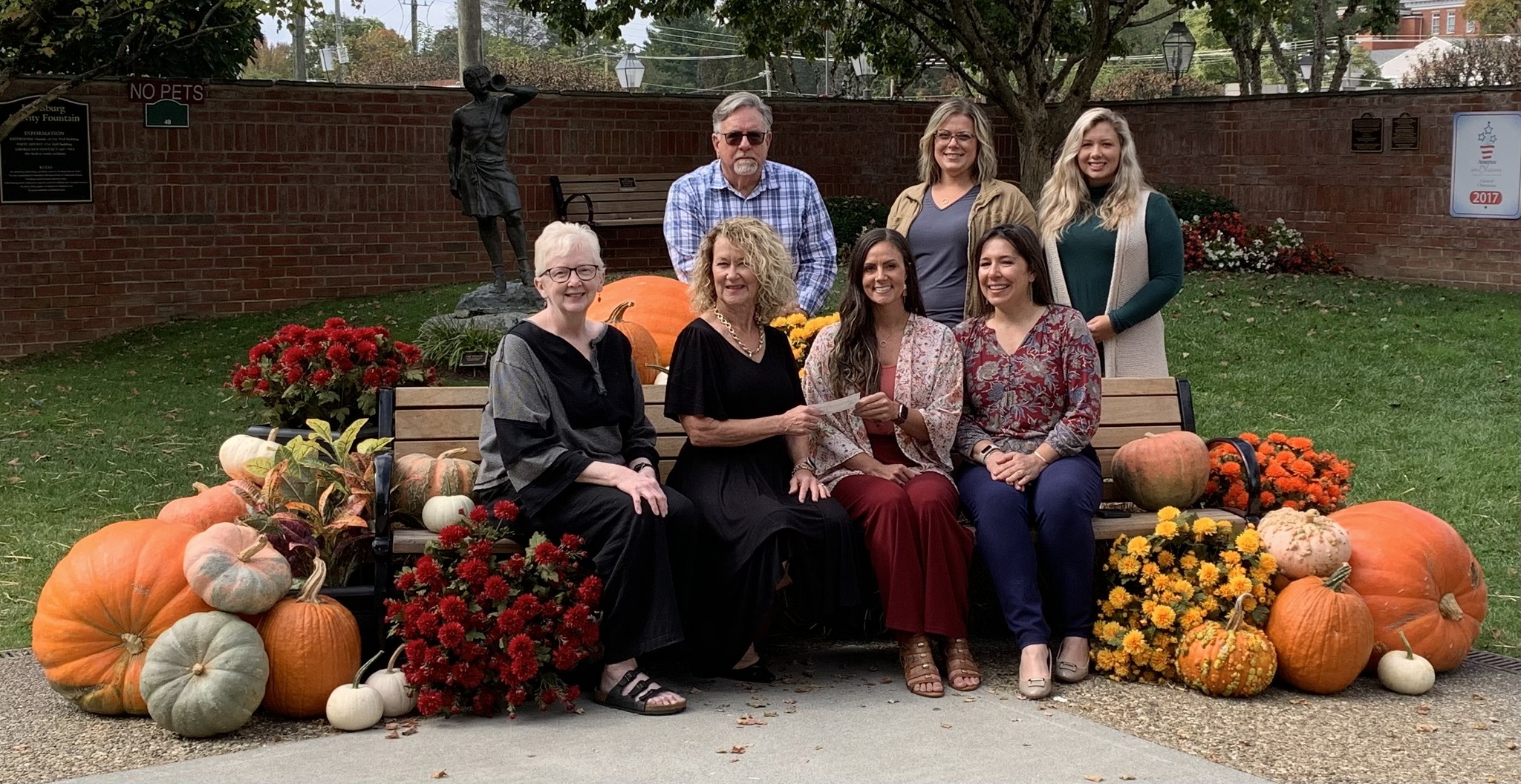 The Lewisburg Rotary Club, with financial support from a Rotary District 7545 grant, is partnering with Communities in Schools of Greenbrier County (CISGC) during the 2023-24 school year to provide financial support for needed materials and supplies and to provide human resources for mentoring and tutoring for students and facilitating training and resources for staff members.
The Lewisburg Rotary Club was awarded a $1,000 grant by Rotary District 7545, which the club matched with another $1,000 of its own funds to support CISGC. The funds will be used to purchase material and supplies for all 13 schools supported by CISGC in Greenbrier County and for discretionary funding for the family emergency and basic needs fund. The materials and supplies funds will be used to purchase items to make CISGC's assigned space at each school more comfortable for mentors and students and may include items that mentors would use with students, such as learning games and activities to work on social/emotional regulation skills. The family emergency and basic needs funds may be used to support students whose families suffer an emergency, who need assistance with basic needs such as food or clothing, or who have an educational or enrichment opportunity but need some financial assistance to take advantage of the opportunity.
Rotary members also will volunteer as mentors in the CISGC school programs and as tutors in the after-school programs during the 2023-24 school year. They also have volunteered to assist with fundraising efforts and will support other efforts
CISGC is a local West Virginia affiliate of the nation's leading drop-out prevention program, Communities in Schools. According to CISGC's website, CISGC's mission is "to surround students with a community of support, empowering them to stay in school and achieve in life." CISGC links educators with the community to bring local talents and resources into the schools and create a network of support that keeps kids in school and engaged in learning. As a result, teachers are free to teach and students have the opportunity and skills to focus on learning. In recent years, the education field has come to recognize the role of schools as not only an academic institution, but also important in supporting student health, safety, and well-being by developing integrated student support initiatives. Initiative like CISGC "help schools connect struggling children with secure housing, medical care, food assistance, tutoring, and other critical supports."
CISGC was established in January 2003. CISGC "is a holistic, multidisciplinary approach to helping at-risk and economically disadvantaged youth succeed in school and in life" according to the organization. CISGC currently serves 573 at-risk students in 13 schools in Greenbrier County and has seven full-time and three part-time staff members, according to Executive Director Brittany Masters. It has staff in each school in Greenbrier County and participates in six after-school programs. 
With this project, the Lewisburg Rotary Club's goals are to engage Rotarians in service with CISGC and to use the District 7545 grant and club funds to provide much-needed resources for CiSGC programs.