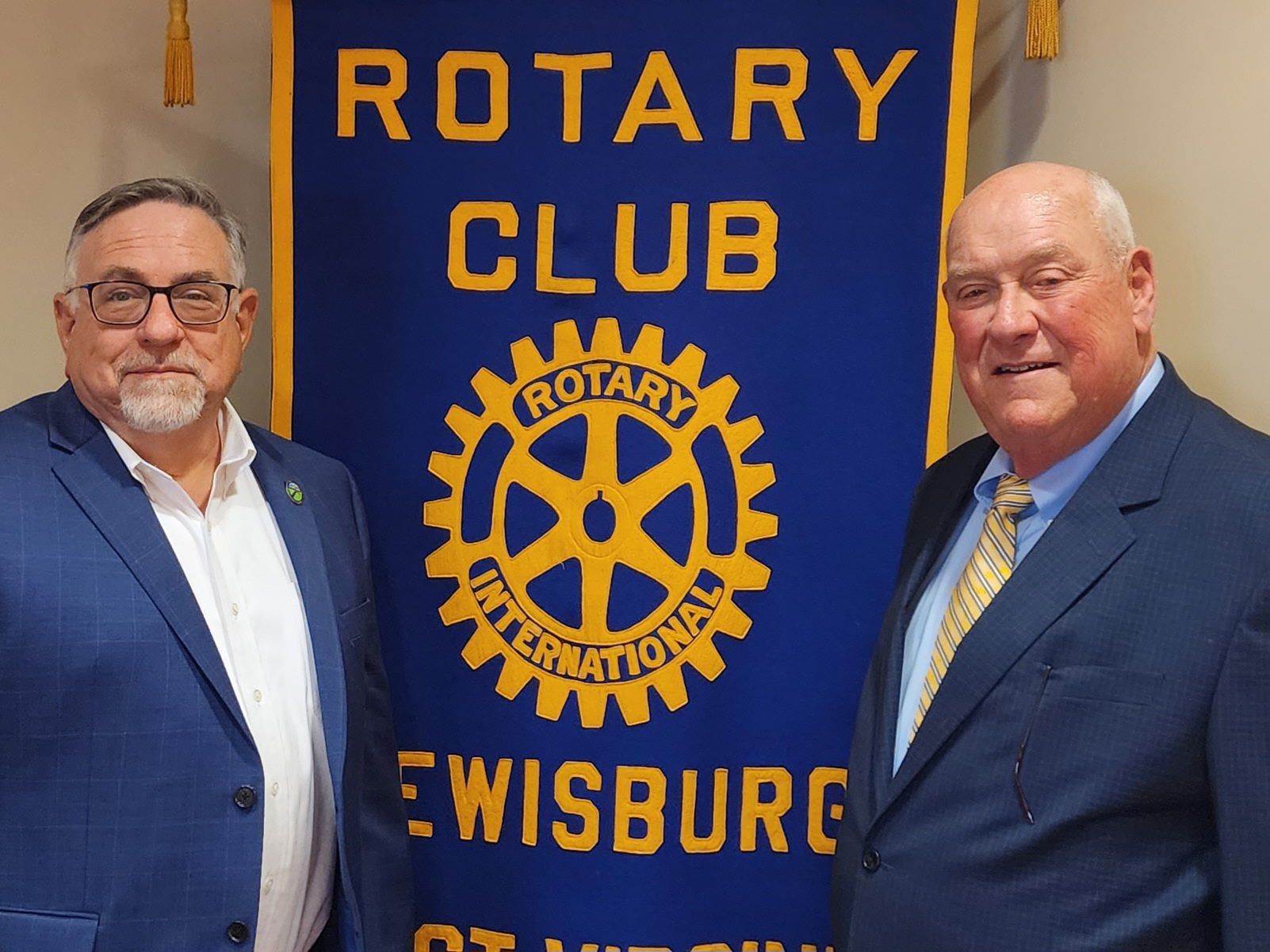 At the regular lunch meeting of the Lewisburg Rotary Club on Monday, May 8, the Club hosted Stephen R. Crislip, a lawyer with the Charleston law firm of Jackson Kelly PLLC.
Crislip has conducted extensive research of the history of the Greenbrier Valley as the one-time "Western Frontier" of the United States. The strategic location of the Greenbrier Valley just west of the Allegheny Mountains has led to many important events following European settlement of the land that became the United States.
In his presentation, Crislip covered topics including the use of the area as a hunting ground by Native Americans, the historic healing springs throughout our area and the development of White Sulphur Springs, the importance of the arrival of the railroad, and the use of The Greenbrier as a military hospital and internment center for foreign diplomats during World War II.
Also, at the May 8 meeting, Club members heard about the Rotary District 7545 conference and plans for upcoming service projects and other programming. The Lewisburg Rotary Club welcomes new members who are dedicated to community service and who want to make an impact around the world.