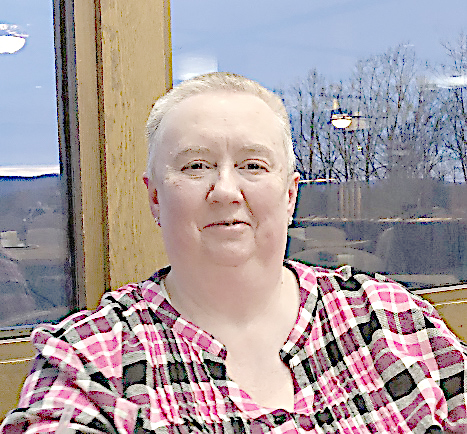 Ronceverte-Kathy Ann Shortridge Stone, 60, went home to be with the Lord at the Peyton Hospice House following a battle with cancer Friday, Apr. 23, 2021.
Kathy was born Nov. 5, 1960, on Muddy Creek Mountain, the daughter of Alice Shortridge and the late Calvin Shortridge.
She loved reading her Bible and attending church. She loved visiting different state parks and viewing waterfalls with her husband Cliff and spending time with her family.
Besides her father, Kathy was preceded in death by a sister, Goldie Westfall.
Those left to cherish her memory include her husband, Clifford Stone; her son, Barry (Hetti) Stone; and her grandson, Canaan Andrew Stone; her mother, Alice Shortridge; three brothers, Murl Shortridge, Bennie (Anna) Shortridge, and Paul (Melissa) Shortridge; two sisters, Linda (Gary) Elmore and Millie (Matt) Williams; sister-in-law, Donna Shortridge; and a host of nieces and nephews.
Funeral services were held Wednesday, Apr. 28, at Ronceverte Christian Church where Pastor Lewis Brooks and Dave Kistler officiated. Burial followed in Salem Cemetery.
Visitation was held Tuesday evening, Apr. 27, at Ronceverte Christian Church.
Pallbearers were Stevie Stone, Jr., Brandon Williams, Joel Hayes, Joey Deem, Steve Honaker, and Skip Thompson.
Wallace & Wallace Funeral Home in Ronceverte is in charge of arrangements.
Please send online condolences by visiting www.WallaceandWallaceFH.com