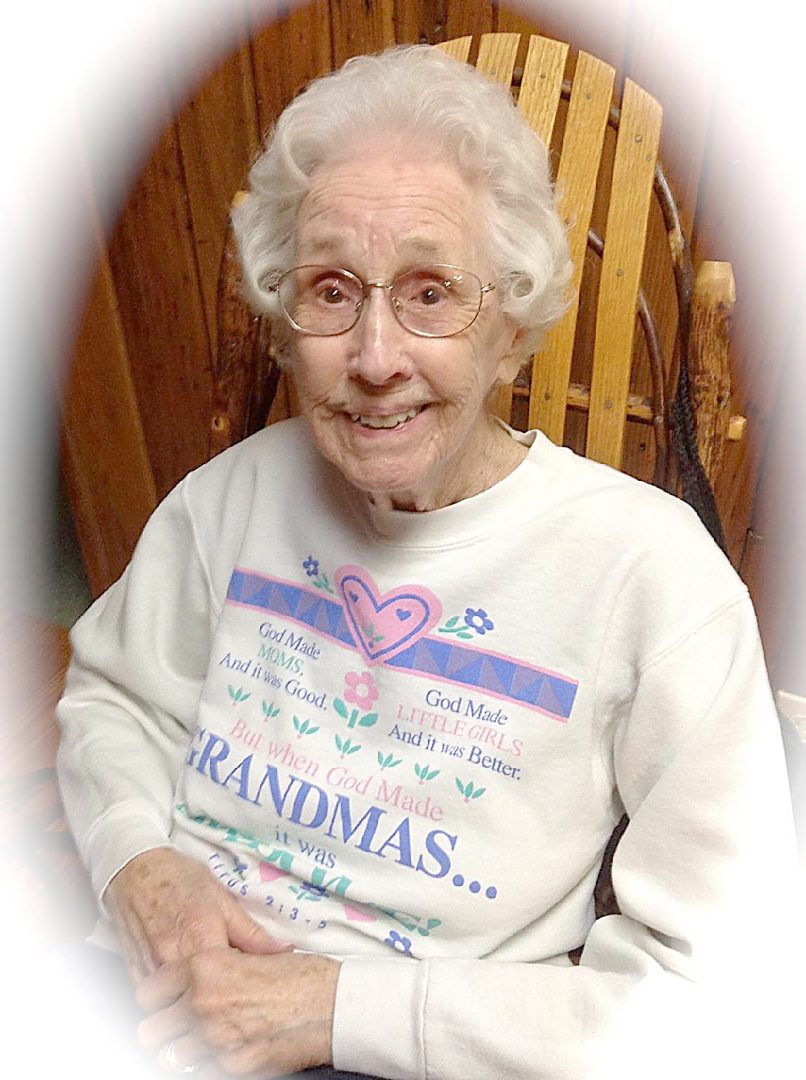 Ronceverte-June Elizabeth Dolan Peters, 101, passed away Monday, Nov. 27, 2021 in Princeton Community Hospital.
She was born Oct. 21, 1920 in Ronceverte to Evertte Ray and Euna Mae Hannah Dolan.
June was a lifelong member of Trinity United Methodist Church in Ronceverte. She served in every capacity in the United Methodist Women and was a delegate to the annual conference. She attended mission study every year and taught the children in the church every summer about different cultures and religions. She also did their Christmas play for several years.
June's dream was to go on a mission trip. She went on two trips to Niagara and Mexico, where she taught dental hygiene to the children and told them Jesus loved them.
She also visited the country of her ancestry, Ireland.
June had a very full and rewarding life. Nine years ago, due to memory issues, she went to live with her daughter, Jana, and family in Lindside, WV. There she was able to spoil her great-grandchildren and was spoiled by her special caregivers, Danni and Ireland Dunbar (great-granddaughters).
She was preceded in death by her spouse of 62 years, Samuel Clark Peters III; and her daughter and son-in-law, Nancy and Roy Ware.
Survivors include her children, Joanna (Donnie) Tingler and Jana Peters, DO (Dana Olson, MD); grandchildren, Julie (Scott) Williams, Jennifer (Todd) Roberts, Roy (Karen) Ware, Chris (Kim) Tingler, Danny (Theresa) Tingler, Autumn (DJ) Dunbar and Leif Olson; 14 great-grandchildren and three great-great-grandchildren.
Funeral service for June Peters will be Saturday, Dec. 4, at 12 noon at Trinity United Methodist Church in Ronceverte with Rev. Dr. Joe Geiger officiating. Interment will follow in Riverview Cemetery in Ronceverte.
The family will receive family and friends from 11 a.m. until time of services at the church.
In lieu of flowers the family suggest that memorial contributions be made to Trinity United Methodist Church, 373 Pocahontas Avenue, Ronceverte, WV 24970.
Wallace & Wallace Funeral Home in Ronceverte is in charge of arrangements.
Please send online condolences by visiting www.WallaceandWallaceFH.com