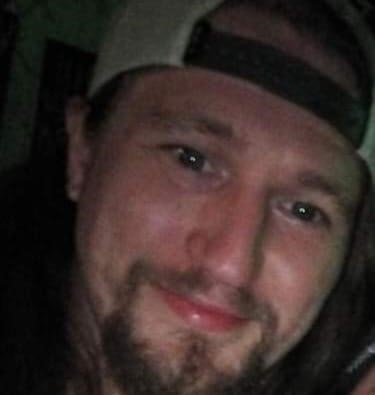 Wheeling-Jonathan Noah Carter, 30, formerly of Alderson, passed away Thursday, Nov. 2, 2023, at his home in Wheeling.  
Born May 31, 1993 in Fairlea, he was the son of Clayton Lee Carter of Alderson.  
Jon was a community service worker and volunteer at numerous community service organizations in the Wheeling area. He attended James Monroe High School, Ballard Christian School, and New River Community Technical College.
Jon was a bright soul with a huge heart. He brought happiness to those he met. His humor, wit, charm, and charisma were unmatched. Jon loved his family and although he had no children of his own, he adored children and had a special way with them.
Through his youth, Jon was an outstanding athlete. He won many awards in multiple sports while at Ballard Christian School. He was known to be one of the best basketball players in the state, helping those teams win State Championships while winning player of the year awards.
Jon was living in Wheeling at the time of his death, and he enjoyed his life there. His work in the community gave him purpose and his heartfelt love touched so many people. Jon had such a heart for the hurting, forgotten, and the unwanted. He loved cooking, listening to music, star gazing, studying psychology, his sunglasses, and hanging out with his friends.
Jon was preceded in death by his paternal grandfather, Noah Ivan Carter; his paternal grandmother, Delorise Annestine Vance Carter; and his aunt, Frances Arminta Hanna.
Survivors include his father, Clayton Lee Carter and companion Brittany, of Alderson; brother, Payton Carter of Columbus, MS; two sisters, Alexa Preston (Lucas), of Secondcreek, and Casey Pond of Texas; aunt, Tracy Carter of White Sulphur Springs; five nieces and nephews, Tanner, Carly, Diana, Campbell, and Ebbitt; and many loving cousins.
A celebration of life was held Thursday afternoon and evening, Nov. 9, at "The Barn", 1638 Muddy Creek Mountain Road, Alderson, WV 24910. 
For those wishing to show an expression of sympathy, in Jon's honor, donations were accepted at the celebration of life and all proceeds given to the many organizations in which he served.
Online condolences and memories may be shared with the Carter family at www.lobbanfh.com.
Arrangements by Lobban Funeral Home, Alderson, WV.