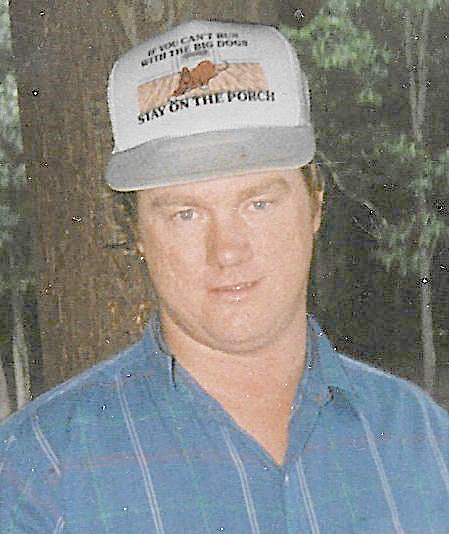 Ronceverte-Jody A. Campbell, 61, passed away Saturday, Feb. 20, 2021, at Greenbrier Valley Medical Center.
He was born Mar. 17, 1959, at Ronceverte, a son of the late Anna Alberta Campbell Mabe and the late Margie Furry, an aunt who raised him.
Jody was a self-employed carpenter and a fire fighter. He attended Ronceverte Baptist Church when able to do so and was a longtime fire fighter and former Chief of the Ronceverte Volunteer Fire Department. He was an avid coon hunter and loved training dogs for hunting.
In addition to his mother, he was preceded in death by his aunt, Margie and uncles, Terry and Delbert Campbell.
He is survived by his wife of 40 years, Karen Campbell; his children, Christine "Chrissy" Campbell-Butler (Matthew) of Frankford, Sara Campbell (Cody Tucker), Matt Campbell (Lana) and Mike Campbell (Misty) all of Ronceverte; he also had other special children he loved as his own; grandchildren, Brandon, Brittany, Ceara, Ryan, Jakob, David, Ethan and Adam; other special grandchildren he loved; great-grandchildren, Aubree, McKinlee, Jayce and Riley; sisters, Christie Szakacs (Ernie) of Bluefield, VA, Maria Tabor (Cecil) of East Bend, NC, Jennifer Collins (Tommy) of Pembroke, VA, Jackie Defibaugh (Wayne) and Janet Campbell, all of Ronceverte; brothers, Wayne Mabe (Chris) of Rock, WV, Mark Campbell of Ronceverte and Dale Campbell (Teresa) of Virginia Beach, VA. He is also survived by aunts and uncles, Velma Walton, Drema Mills (Johnny), Buford Campbell (Regina), Rita Campbell and Dreama Campbell.
His funeral service will be at 2 p.m. Friday, Feb. 26, at Ronceverte Baptist Church with his uncle, Pastor Buford Campbell and Speaker Craig Terry officiating. Burial will follow in Riverview Cemetery, Ronceverte.
Friends may call from 6 to 8 p.m. Thursday, Feb. 25, at Ronceverte Baptist Church in Ronceverte.
In lieu of flowers, donations of sympathy may be made to Ronceverte Volunteer Fire Department, P.O. Box 35 Ronceverte WV 24970 in his memory.
Wallace & Wallace Funeral Home in Ronceverte is in charge of arrangements.
Please send online condolences by visiting www.WallaceandWallaceFH.com