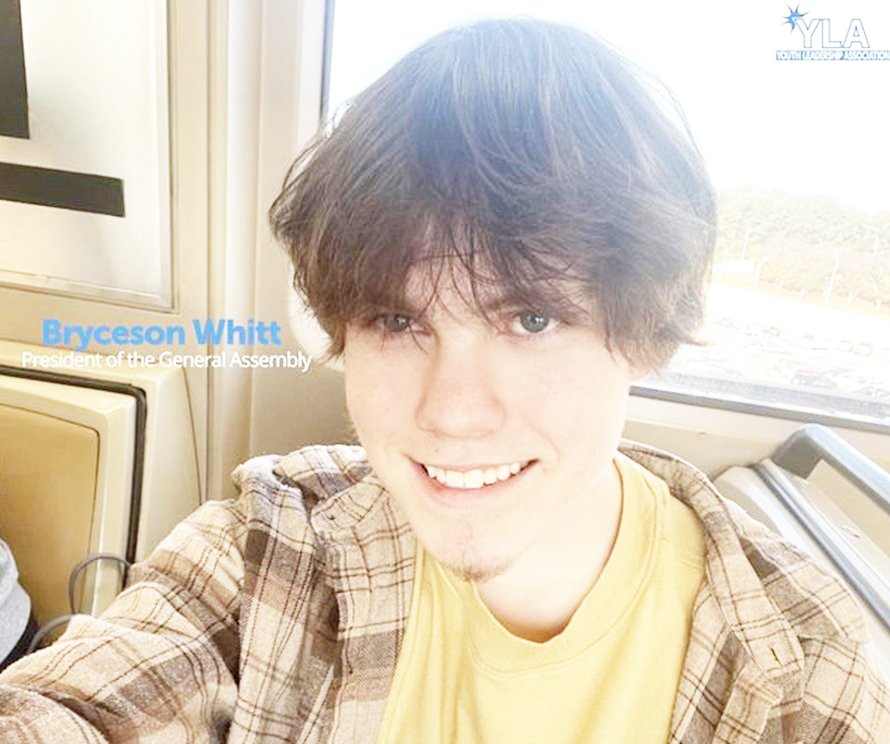 James Monroe High School (JHMS) Juniors Emma Ballard and Bryceson Whitt were elected to the top two positions in the Youth Leadership Association (YLA) Model United Nations (MUN) at its annual conference on Mar. 10. This session included over 100 delegates from across the state of West Virginia.
Ballard will serve as YLA MUN Secretary General, and as such will be responsible for organizing and running the conference next year. Whitt will serve as President of the General Assembly, and as such will run the actual floor sessions and plenary debate and voting sessions. They will be assisted by six committee chairs, each focusing on a different global problem with up to fifteen delegates representing different countries and their points of view. The students gain valuable academic experience in research, critical thinking, logic, written and verbal communication, and empathy by participating in it.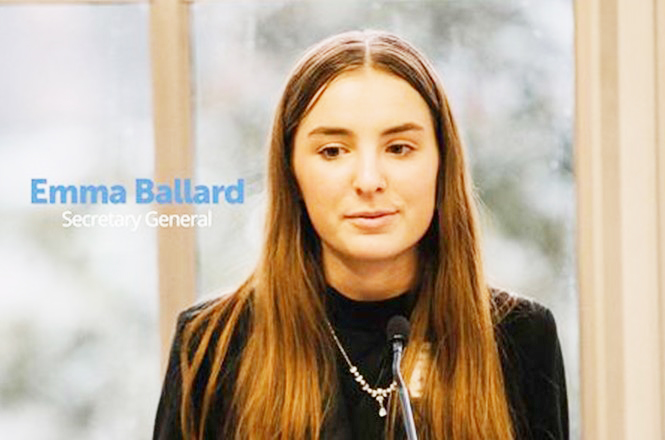 The Youth Leadership Association is an extracurricular activity that "…seeks to help youth develop leadership and citizenship skills for a lifelong commitment to service through character building programs for all that strengthen spirit, mind, and body" according to its web site. The YLA program at JMHS develops leadership with three components: service learning, the WV Youth Government, and the Model United Nations Debate Team.
Conferences of this type are not free, and the Maverick's participation would not have been possible without the generosity of local donors to assist with the trip. Each student was responsible for cost sharing a portion of the trip and donations in any amount to help offset the financial burden on them and their parents or guardians are always welcome. If you wish to contribute please contact the Maverick Debate Coach, Dr. Scott Womack, at 304-753-5182, on Facebook Messenger, or via email at swomack@k12.wv.us.