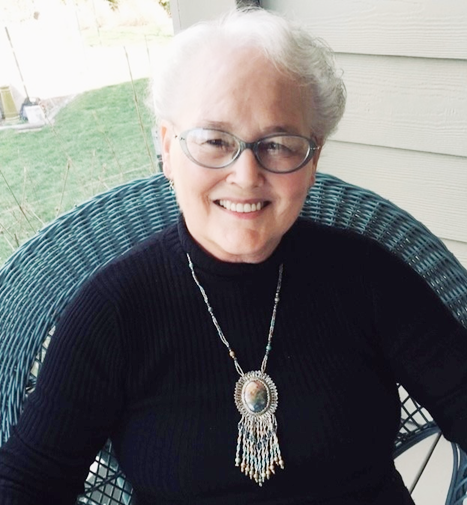 Janet Gale Zarko 83, passed away peacefully, Thursday, May 25, 2023, at home with her husband by her side.
Born Feb. 19, 1940, in Flint, Michigan, she was the daughter of the late Leonard L. Bernhard and Helen J. Miller. a
In addition to her parents, she was preceded in death by her sister, Kathleen Schmahl.
Survivors include her loving husband of 47 years, Stephen Zarko; daughter, Dawn M. Boling; son, Brent L. Boling (Patty); daughter, Leisa R. Boling; stepdaughters, Tracy A. Schwarz (Garry), and Andrea J. Singleton (Steven); grandchildren, Danielle A. Strom, Jared D. Strom, and Eric R. Gillett (Brittany); step-grandchildren, Christopher S. Dickie, Jennifer H. Dickie, Tara L. Dickie and step-great-granddaughter, Adelynn J. Dickie; sisters, Lenora L. Pasch (Bob), and Patricia A. Boling, (Brent); along with a host of extended family and friends.
Janet worked as an accountant for Coca-Cola, General Motors, and Electronic Data Services. She worked her way up in a tough business world at EDS where she retired after receiving the outstanding and prestigious Eagle award for management. She broke several glass ceilings along the way in management as a strong leader. Many times, being the only woman in a smoke-filled room of cursing men. After retiring she kept using her skills for small businesses in North Carolina and West Virginia.
Janet was well travelled. She visited different plants while at GM and introduced new IT technology. Later at EDS she proved her management capabilities and ended up in a three-year stint in Sydney, Australia. After receiving her Eagle from EDS she retired to North Carolina then to Lewisburg, West Virginia.
Janet was very dedicated to her family and visited as often as possible. Janet loved theater and arts, gardening and was an avid reader. She played the harp throughout her teen years. She had strong opinions on women's causes and was a strong supporter of education. Janet never gave up as a single working mother of three children. She received her Bachelor's Degree after 12 years of mostly night classes, from Oakland University, Michigan.
Honoring Janet's wishes, she will be cremated. There will be no services and a memorial will be at a later date.
Online guestbook may be signed at www.morganfh.net. Arrangements by Morgan Funeral Home, Lewisburg, WV.
Janet now soars high above with the Eagles.