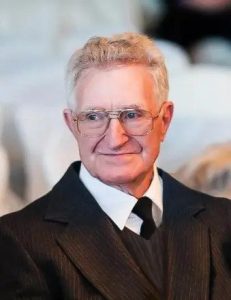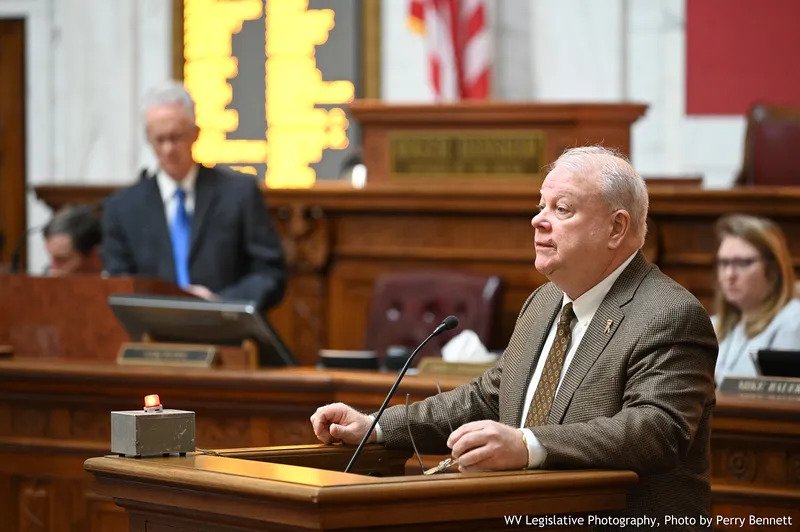 We celebrate the wonderful life of James Edward Shortridge that passed away peacefully in his sleep on Thursday, Oct. 26, 2023. He was born in the beautiful mountains of Trout, WV in 1935.
He is preceded in death by his parents, Henry and Myrtle Shortridge; brother, Ghaile; and sisters, Ethel Lawrence and Delta Hinkle.
Survivors include his wife of 56 years, Jo Ann; daughter, Kathy Hunter and husband David of Cornstalk; son, Daniel and wife Amy of Baltimore; grandchildren, Emma and Henry Shortridge of Baltimore, Chip Burke and fiancée Lyndsey Presley of Charlotte, NC, Amanda Cannon and husband Tom of Cornstalk, LaTasha Owens and husband Brandon of Renick; and six great-grandchildren; two sisters, Dorothy Owens of Baltimore, MD and Loretta Anders and husband Bob of Silver Spring, MD.
Known by his family as Jimmie and his friends as Jim, at the age of 15 he worked in the woods with his dad who was the #1 Cat Operator for Meadow River. He joined the service at age 23 and spent his time in Stuttart Germany in the 168th Engineering Battalion. After returning to the U.S. he worked at Sealtest Dairy in Baltimore for 35 years before moving to Charlotte Hall, MD, where he worked at Embassy Dairy in management until his retirement.
Returning to West Virginia in 1991 he enjoyed life in the beautiful state that was his home. He always enjoyed fishing for Trout and Bass and was an avid Turkey and Deer hunter. He grew gardens that anyone would be envious of and loved to work on his house and yard.
The Frankford United Methodist Church was part of his life for years. Sunday services, Bible study and monthly meals. For years he bowled on the Senior league achieving high scores and team trophies.
He was surprised and fascinated with the sighting of Bigfoot and starred on an episode of Finding Bigfoot.
A God fearing, faithful man that loved his family above everything.
We will join to celebrate his life on Saturday, Nov. 11. Service is at 2 p.m. at the Wallace Memorial Mausoleum.
Family from 12 noon to 1 and friends may call beginning at 1 p.m.
Please send online condolences by visiting www.WallaceandWallaceFH.com.