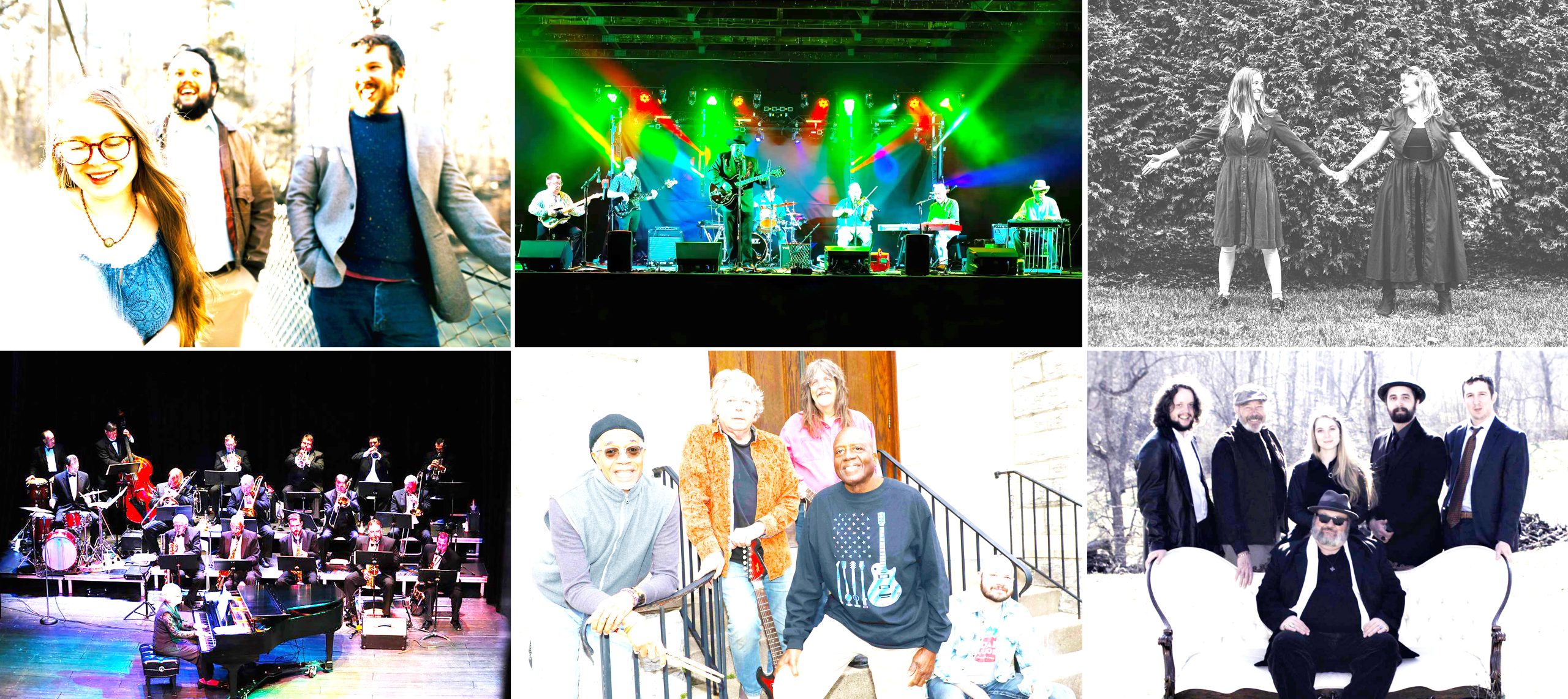 Carnegie Hall is excited to announce the 2023 Ivy Terrace Concert Series performance schedule for this summer. Ivy Terrace concerts are a community favorite and a big reason why Lewisburg is considered one of the "coolest small towns in America." The groups perform outside on Carnegie Hall's Ivy Terrace as attendees watch from the expansive lawn in front of New River Community and Technical College. Concertgoers are encouraged to bring a lawn chair or blanket and pack a picnic to enjoy the live, outdoor concerts. All Ivy Terrace concerts are sponsored by City National Bank and free and open to the public.
The 2022 Ivy Terrace Concert Series line-up features an eclectic mix of music performed by groups from in and around West Virginia. The Series begins Thursday, June 8 and continues each second and fourth Thursdays of each month throughout the summer, ending on August 24. Concerts begin at 6:30 p.m. and end at 8 p.m.
Kicking off the 2023 Ivy Terrace is Blue Twisted Steel, a post-americana band with genre-blending arrangements and undertones of psychedelia, on Thursday, Jun. 8, at 6:30 p.m. The remaining schedule is as follows: Jun. 22 – Thomas Taylor Band (classic country); Jul. 13 – Ma'am (female folk, rock, country, and jazz duo); Jul. 27 – West Virginia Jazz Orchestra (music from the big-band era); Aug. 10 – John Ellison and The Carpenter Ants (harmonic, feel-good soul music); and Aug. 24 – The Spanglers (a not-so-typical family band).
So, mark your calendars and get excited about this summer in Lewisburg. The 2023 Carnegie Hall Ivy Terrace Concert Series is a "must do" for visitors and locals alike. Concerts may be canceled due to inclement weather, so follow and like Carnegie Hall's Facebook page for updates. Also, the Ivy Terrace Series is an alcohol-free event. For more information, please visit www.carnegiehallwv.org or call 304-645-7917.