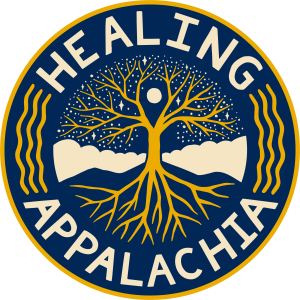 Healing Appalachia will be held this week on Thursday, Sept. 21, Friday, Sept. 22, and Saturday, Sept. 23, with music and other events each day at the West Virginia State Fairgrounds.
The Thursday lineup includes Emily Nenni at 5 p.m., Amythyst Kiah at 6:15 p.m., Charles Wesley Godwin at 7:45 p.m., and Jason Isbell and The 400 Unit at 9:30 p.m. On Friday, the lineup is Joslyn & The Sweet Compression at 5 p.m., Marcus King at 6:15 p.m., Umphrey's McGee at 7:45 p.m., and Gov't Mule at 10 p.m. Following the main stage acts on Friday is Ritch Henderson (full band), Jeremy Short, and 49 Winchester. The Saturday lineup is Kelsey Waldon at 2 p.m., William Matheny at 3:05 p.m., Katie Pruitt at 3:30 p.m., Tre Burt at 4:35 p.m., Tommy Prine at 5 p.m., Ritch Henderson at 6:05 p.m., John R. Miller at 6:30 p.m., Tim Goodin at 7:35 p.m., Trey Anastasio & Classic TAB at 8 p.m., and Tyler Childers at 10 p.m. Following the main stage acts on Saturday is Drayton Farley, Arlo Mckinley, and 40 Winchester.
Hope in the Hills is a non-profit "dedicated to hosting music and awareness events to encourage recovery, raise hope, and funds to fight the opioid epidemic in Appalachia." This will be the fifth concert weekend of its kind with the musical artists donating their time and efforts in order to raise awareness and funds to support a prosperous Appalachia- free from addiction.
Visit www.healingapplachia.org to purchase tickets.