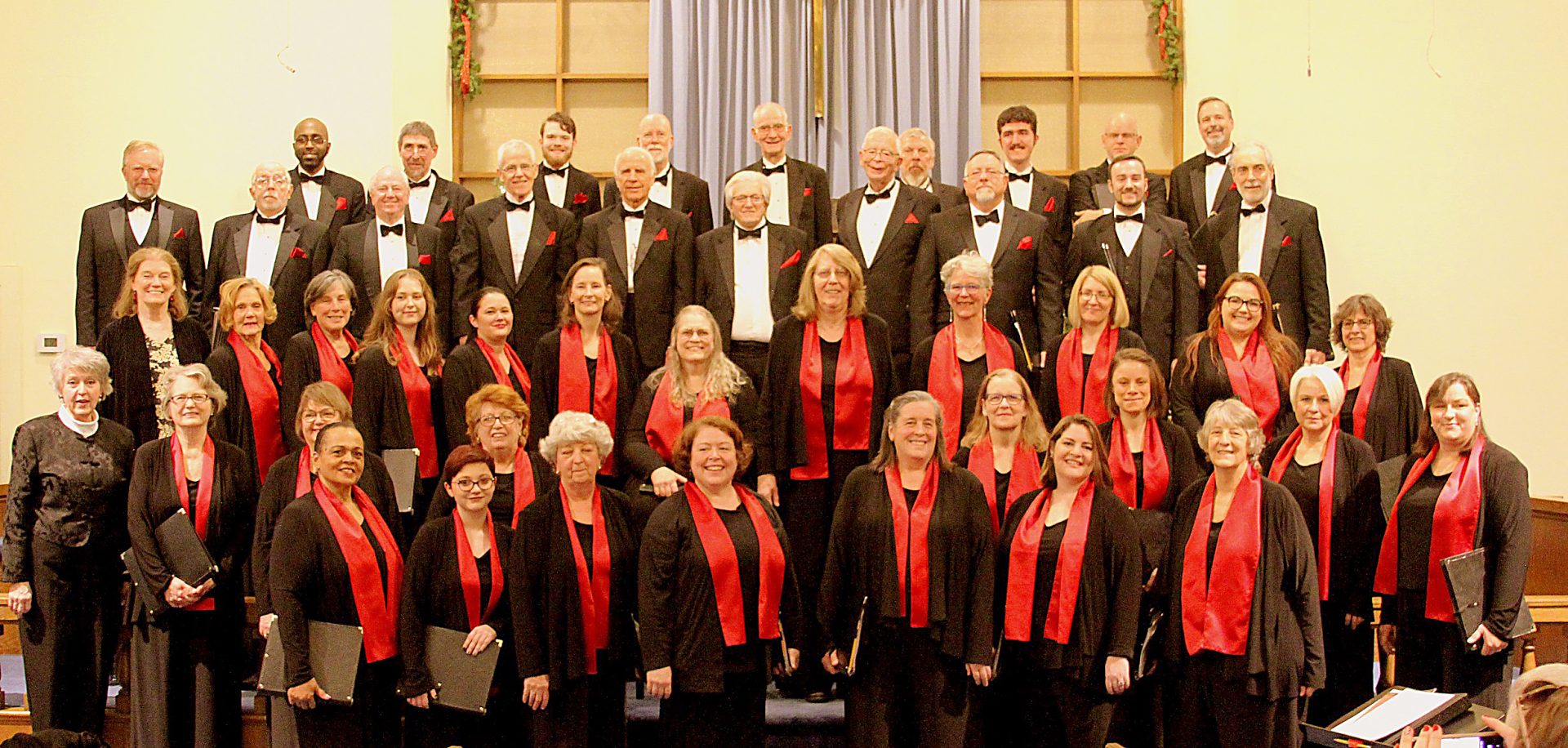 Members of the Greenbrier Valley Chorale are delighted to once again be preparing for a Christmas concert after a long hiatus brought on by the Covid-19 pandemic. The concert – appropriately titled Sing We Noel, Again! – will be held on Sunday, Dec. 12, at 3 p.m. at Carnegie Hall in Lewisburg.
The program will include some favorites from past concerts, including See Among the Winter Snow, Brightest and Best, This Christmastide and Sing We Noel. The Gaelic carol Tladh Chriosda and the African rhythms of Noel will add an international touch, and the familiar strains of Christmas Time is Here from A Charlie Brown Christmas will evoke fond memories of Christmas past.
Artistic Director Barbara Lutz has worked carefully with the board of directors to ensure that rehearsals and the performance will adhere to CDC guidelines and the recommendations of the American Choral Directors Society.
The singers have worked especially hard to prepare for the concert since rehearsals started a month later than usual and were cut short by 30 minutes each week due to Covid restrictions. They have also had to adjust to rehearsing in masks specially designed for singers and being socially distanced from one another.
"It might not be as polished as our usual concerts, but the important thing is just to get together and sing," Lutz said. "We have a passion to once again be the Greenbrier Valley Chorale."
Tickets are $15 for adults and $5 for students and can be purchased through the Carnegie Hall website, www.carnegiehallwv.com. Although tickets will be sold at the door, advance purchase is strongly recommended as these popular concerts often sell out.