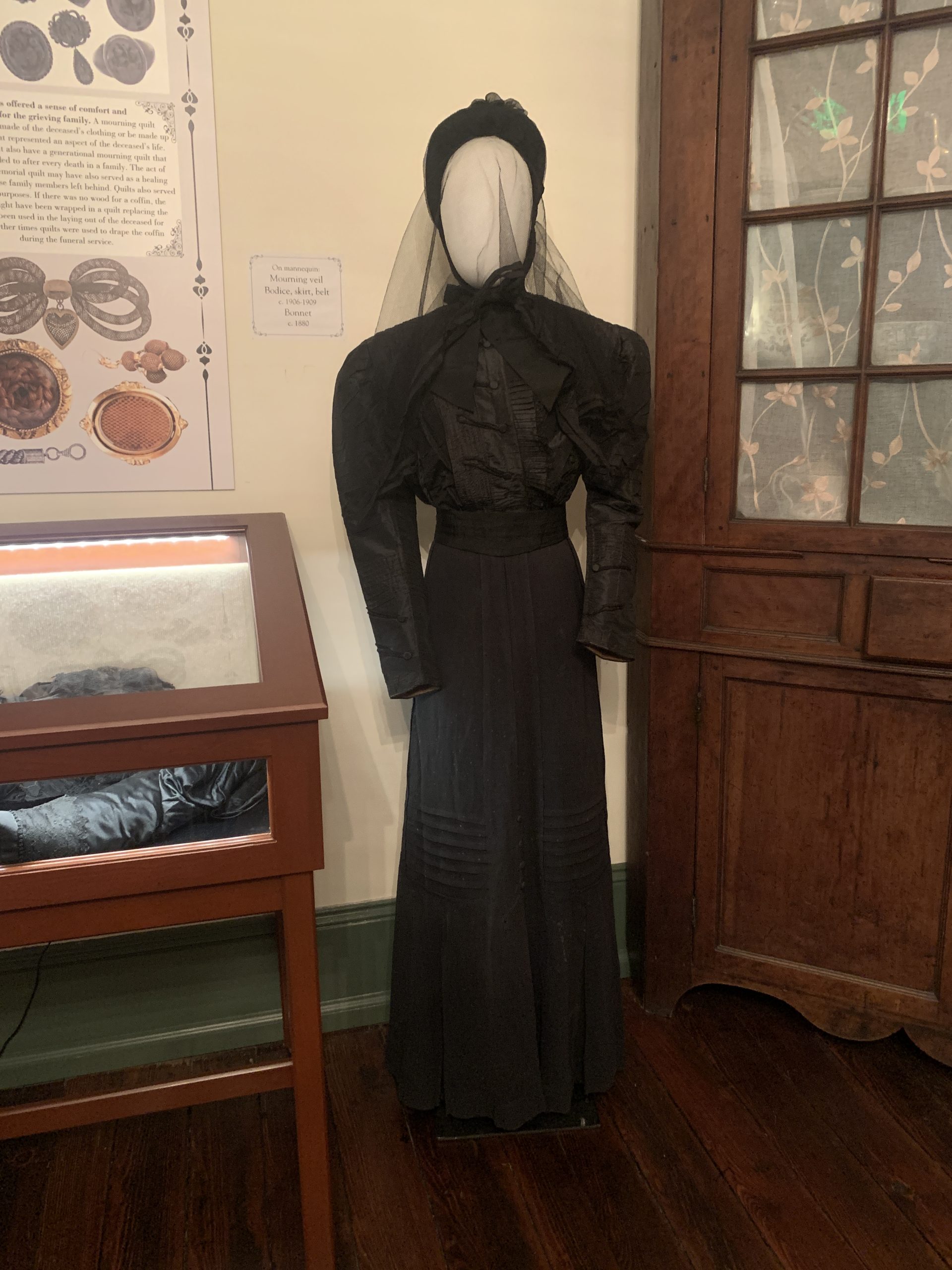 The Greenbrier Historical Society is proud to announce the opening of its latest exhibit, "The Good Death: Mourning Culture in Victorian America." This exhibit invites visitors to step back in time and explore the intriguing world of Victorian mourning customs, fashion, rituals, and the profound impact of the Civil War on American death culture.
The Victorian era, characterized by Queen Victoria's lengthy reign from 1837 to 1901, left an indelible mark on history, shaping not only society and fashion but also the customs surrounding death and mourning. "The Good Death" exhibit takes you on a journey through this pivotal period, offering a deep dive into the fascinating world of Victorian mourning. The exhibition is divided into several compelling sections, such as mourning fashion & art, the Civil War, postmortem photography, and superstitions.
GHS will host an open house for the exhibit on Friday, Oct. 13 from 4 to 7 p.m. at the North House Museum, 814 Washington Street W. Lewisburg. At the opening you'll be able to experience Victorian mourning firsthand, taste funeral cookies, and get a glimpse of how corpses were displayed in the late 1800s. The Greenbrier Historical Society staff will be dressed in period attire, and visitor participation is encouraged. Light refreshments will be served, and staff will be on hand to answer all your questions about the North House's history.
This exhibit is just the beginning of the Halloween season festivities brought to you by GHS! There will also be a series of events that will transport you to the spookier side of history in collaboration with Carnegie Hall, including Candlelit Cemetery Tours on Oct. 23, 25, and 27, and a lecture & book signing with author Sharyn McCrumb, followed by a Greenbrier Ghost History Tour on Friday, Oct. 27.
For more information about the exhibit and October events, please visit greenbrierhistorical.org/halloween.