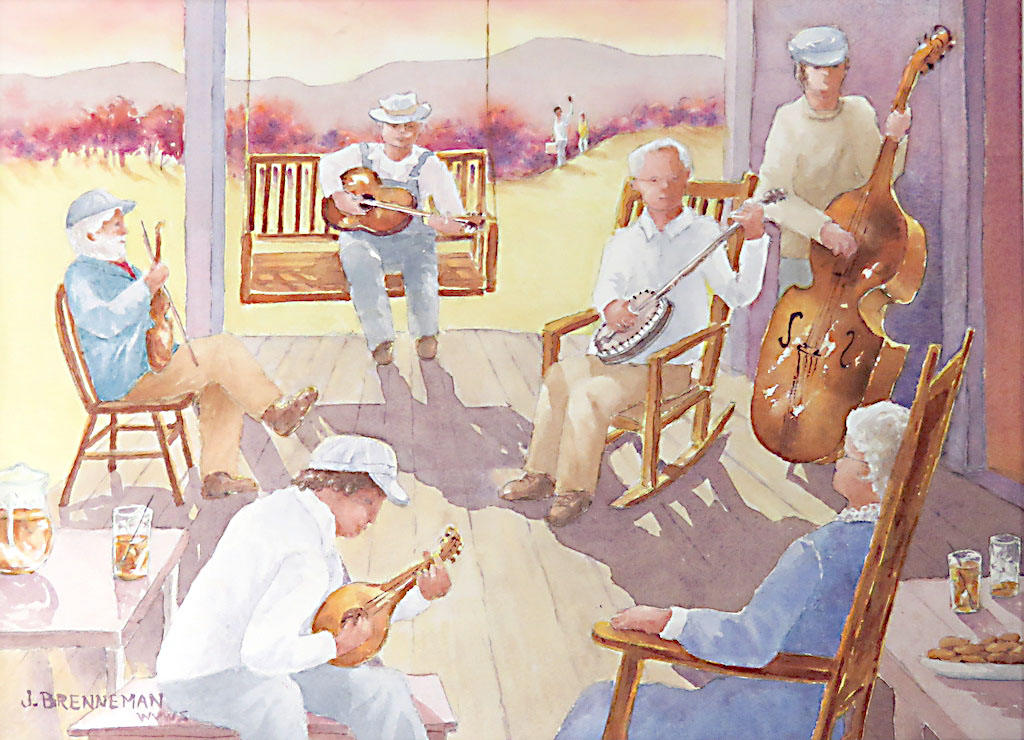 The Greenbrier Artists will present an art show entitled "Poetry Inspires Art" at the Greenbrier County Convention and Visitors' Bureau at 905 Washington Street West in Lewisburg. The art show will run from Aug. 4 through Aug. 29.
The Artists will be exhibiting art that was inspired by these poems: "Burgeoning Springtime" by GA member Pat Stine, "Rain" by GA member Shelby Oreolt, and "Back Porch Memories" by Earl Beals, uncle of GA member Shari O'Day Mann.
On First Friday, Aug. 5, from 5 to 7 p.m., many of the participating artists will be at the Visitors' Center. Please stop by to see some amazing art and meet the artists!