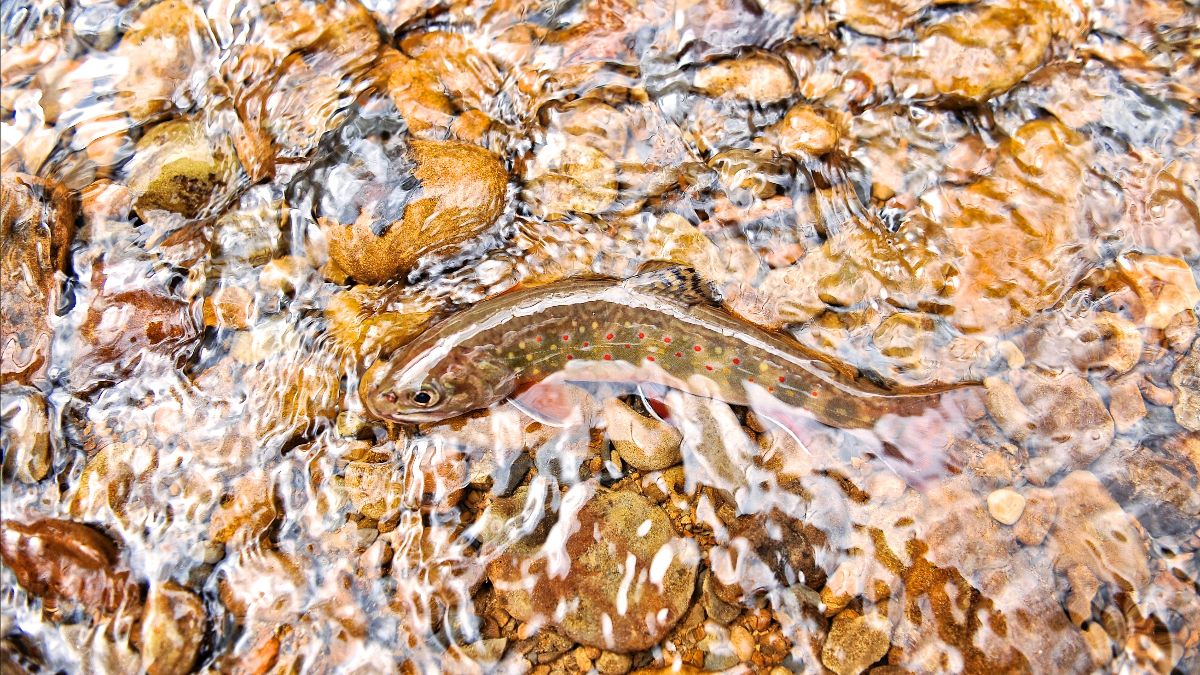 The WVDNR stocked 35,000 pounds of trophy-size trout and 6,500 pounds of monster trout earlier this month.
Gov. Jim Justice announced that the West Virginia Division of Natural Resources performed fall trout stockings during the weeks of Oct. 16 and Oct. 23. The state's second annual Monster Trout Contest will also return during the same time.
During these two weeks, the WVDNR stocked more than 40,000 pounds of trophy-size and monster trout at 43 lakes and streams around the state. Of that total, 35,000 pounds of trout weighing 1-2 pounds and 6,500 pounds of monster trout weighing 3-6 pounds were stocked. Out of the monster trout, five fish will have a tag that can be redeemed for a grand prize.
"This is one of the best announcements of the year as we stock our lakes and streams, and we have created an exciting element by adding the Monster Trout Contest," Gov. Justice said. "This also provides an excellent opportunity for all of our anglers to catch fish and potentially win some great, great prizes. So, gear up and get out there during this amazing time of year."
Anglers who catch one of the five tagged fish and submit a photo with the tag number will be eligible to win a weekend cabin stay at a West Virginia State Park or a Cabela's prize package. Entries must be submitted by Friday, Nov. 17.
"We're excited to bring back our Monster Trout Contest for a second year and continue to provide anglers and their families some of the best fishing experiences in the country," Brett McMillion, director of the WVDNR, said. "These stockings will go by quickly, but anglers should expect ideal trout fishing conditions to continue for several weeks, especially in larger streams and lakes where trout have more room to disperse."
Fall Trout Stocking Waters
Lakes and streams scheduled to receive a fall trout stocking during the weeks of Oct. 16 and Oct. 23 are listed below. Each water was stocked once each week for a total of two stockings.
Anthony Creek

Big Clear Creek

Blackwater River

Brandywine Lake

Buckhannon River

Buffalo Fork Lake

Cacapon State Park Lakes

Coopers Rock Lake

Cranberry River

Elk River

Evitts Run

Glade Creek of Man

Glade Creek of New

Jennings Randolph Tailwaters

Knapps Creek

Lost River

New Creek Dam No. 14

North Fork South Branch

Opequon Creek

Pendleton Lake

Pinnacle Creek

Pipestem

Pond Fork

R.D. Bailey Tailwaters

Rock Cliff Lake

Seneca Lake

Shavers Fork (Bemis)

Shavers Fork (Lower)

Shavers Fork (Upper)

South Branch (Franklin)

South Branch (Smoke Hole)

Spruce Knob Lake

Summersville Tailwaters

Summit Lake

Sutton Tailwaters

Teter Creek Lake

Tygart River Headwaters

Tygart Tailwaters

Upper Guyandotte River

Watoga Lake

West Fork Greenbrier

Wheeling Creek

Williams River
Wheeling Creek in Marshall and Ohio County and Glade Creek of Mann (Babcock State Park) has been added to the fall stocking list. Upper Shavers Fork will not be stocked on FS Service Road 209 due to road construction by the U.S. Forest Service. The remainder of the Upper Shavers Fork stocking locations will receive fish.
For a complete list of waters receiving a fall trout stocking, anglers should check pages 14-15 in the 2023 Fishing Regulations Summary. The WVDNR also posts trout stocking updates online.