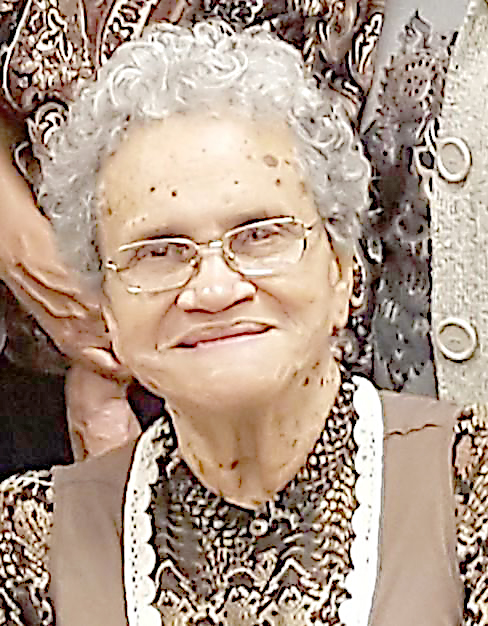 White Sulphur Springs-Edith Jean Evans Seams, 92, passed away peacefully on Monday, Jan. 3, 2022, at her daughter's home in White Sulphur Springs with family members by her side.
She was born Oct. 15, 1929, in Raleigh, WV, the daughter of the late Lenwood C. and Bessie Campbell Evans.
In addition to her parents, she was preceded in death by her infant brother, James; her brother, Lenwood J. Evans; her son, Michael Seams; and her grandson, Scott Seams. 
Edith graduated from Lincoln High School in Hinton. She worked many years at both The Greenbrier College for Women and The Greenbrier Center. Edith was a very gifted seamstress and loved quilting and crocheting for family and friends. She won many blue ribbons at the WV State Fair for her artistic creations. Edith was a member of the John Wesley United Methodist Church in Lewisburg, where she was a member of the choir and the United Methodist Women. She helped plan, organize, and participated in many special programs at the church. Edith was a compassionate, patient, and loving woman with a kind and sweet spirit, who was dearly loved by family and so many others in the surrounding communities. She enjoyed playing the piano and singing, was an avid sports enthusiast and a competitive Scrabble player.
Survivors include her husband of 71 years, Millard Seams; children, Milletta Burns (Mike) of White Sulphur Springs, Earl Seams (Donna) of Summerfield, NC, Cheryl Woods (Jerry) of Lewisburg, Keith Seams (Janya) of Lewisburg, Wallace Seams (Dawn) of Dover, DE, Gerald Seams (Susan) of Lewisburg, Daniel Seams (Jennifer) of Lewisburg and daughter-in-law, Francine Seams of White Sulphur Springs; sister, Amy Hickman of Charlotte, NC and White Sulphur Springs;  21 grandchildren, 39 great-grandchildren and 2 great-great-grandchildren; and nieces, nephews, cousins and a host of loving friends.
Edith has made a human donation of her body to science through the West Virginia School of Osteopathic Medicine.
The family is planning a memorial service at a later date.
In lieu of flowers the family wishes that memorial contributions be made in her name to John Wesley United Methodist Church, P.O. Box 1476, Lewisburg, WV 24901 or Hospice Care, Greenbrier Division, 1265 Maplewood Avenue, Lewisburg, WV 24901.
Wallace & Wallace Funeral Home in Lewisburg is in charge of arrangements.
Please send online condolences by visiting www.WallaceandWallaceFH.com