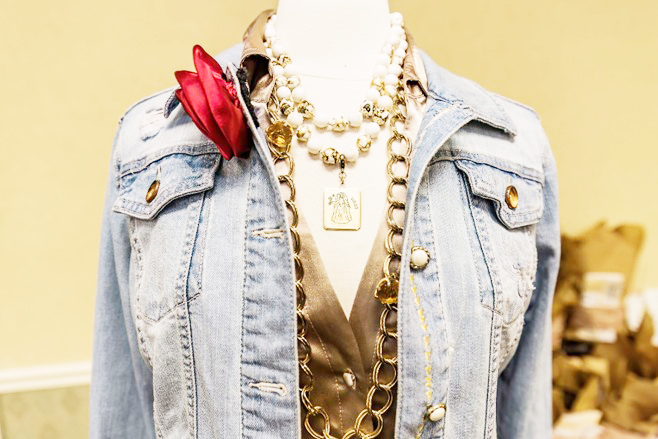 On Earth Day, Apr. 22, the Greenbrier County Democratic Women's Club sponsored an Earth Day Fashion Forward event at the Greenbrier County Library.
Moderated by Erin Hurst, the show started with a performance by local artist Susanna Robinson singing Dolly Parton's "Coat of Many Colors" accompanied by her antique accordion. The keynote speaker was Lucie Refsland, the "Recycle Lady" who writes a recycling column that is printed in five regional newspapers. She spoke about the value of recycling, reusing, and reducing.
A fashion competition with 13 contestants modeling their upcycled and recycled fashion in a runway show delighted the audience. The professional award went to Julie Fine for an upcycled outfit made from a 60's muumuu robe and pink ruffled neoprene dress. Deva Wagner won Grand Prize from clothes rescued from Goodwill and enhanced with vintage buttons and lace, gold stitching and hand appliquéd fabric roses.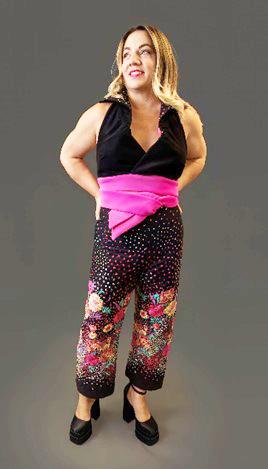 The event was a fundraiser for the Democratic Women's Get-Out-the Vote work and to demonstrate that we don't have to respond to climate change with a sense of dread or deprivation, but as an opportunity for a new kind of abundance and creativity.