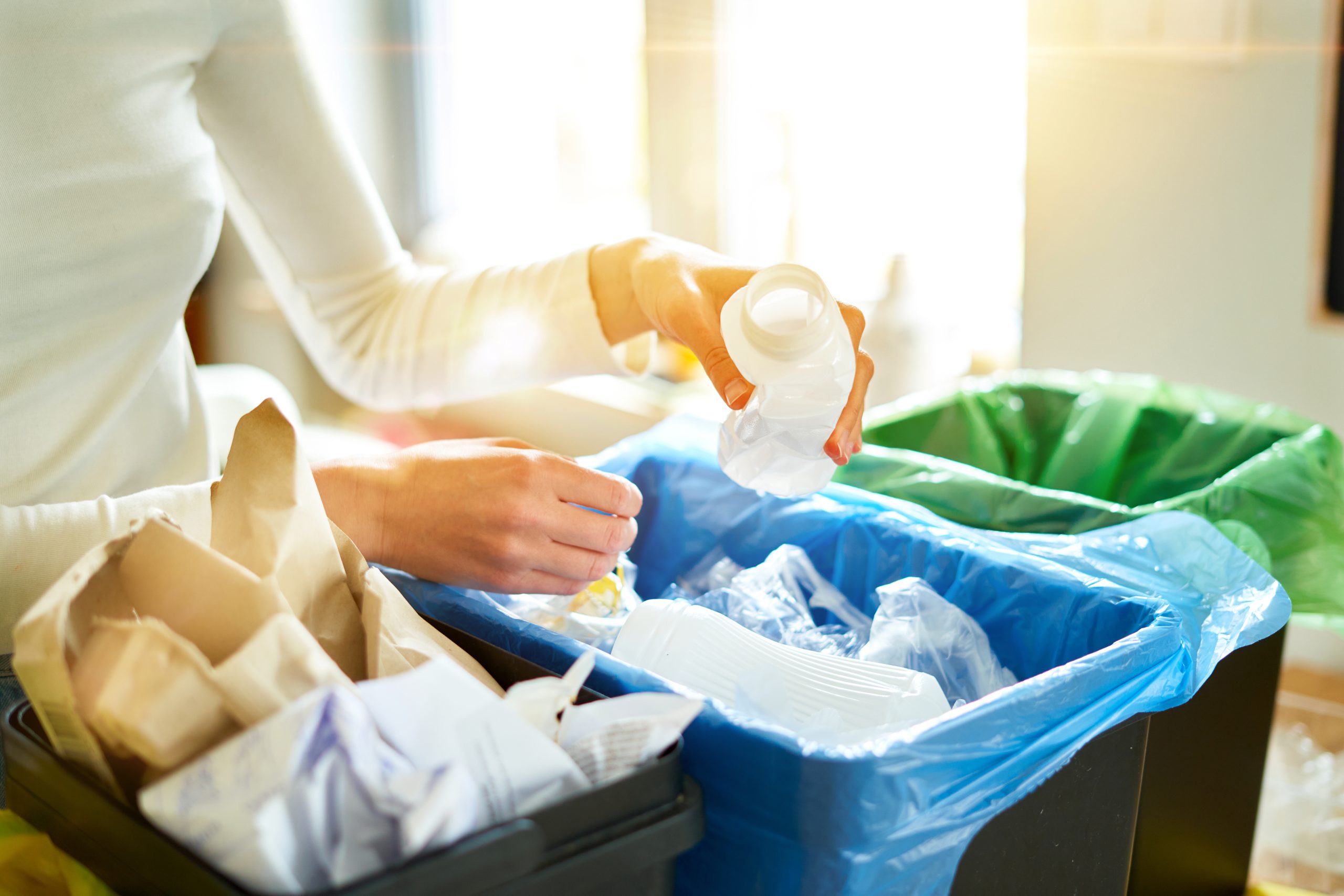 Dear Recycle Lady,
Are greeting cards recyclable? If so, should they be recycled with magazines and ad slicks, office paper, or with cardboard? Does glitter pose a problem? Thanks!
A Reader
Dear Reader,
If your greeting cards are completely made of paper, they are recyclable. Cards that have a slick surface are recycled with magazines, and cards that feel like ordinary paper are recycled with office paper. However, cards with glitter, foil, plastic lining, or glue are not recyclable.
Dear Recycle Lady,
Today when I pulled the bag out of a box of crackers it looked like it was made of a very shiny foil. Yet the bag didn't exactly look like aluminum foil. How can I tell if the bag is made of aluminum foil?
Stumped
Dear Stumped,
There is a very simple test to determine if your shiny bag is made of aluminum. Crinkle or roll it up into a ball, then release the pressure on it. If the bag is aluminum, it will remain in the ball that you just made, and it is recyclable. If the bag is made of a shiny metallic film, it will pop back or unfold and thus, is not recyclable.
Dear Recycle Lady,
How many countries have banned plastic bags?
Traveler
Dear Traveler,
According to worldatlas.com, the first country to totally ban plastic bags was Bangladesh in 2002. Their ban came about because the bags were polluting their waterways and drainage systems. According to a United Nations paper, there are now 77 countries that have passed either a full or partial ban on plastic bags. The U.S. and Australia do not yet have country-wide bans or fees on plastic bags. However, some US states have implemented a ban on the single-use plastic bags. Polyethylene (PET), the most common type of plastic now used for bags, was first created in 1898, according to Plastic Education. In 1933, plastic bags were invented in England. In 1953, High-density polyethylene (HDPE) that makes plastics light and strongwas invented. In 1965, Karl Ziegler, one of the chemists who invented HDPE, won the Nobel prize for chemistry and the one-piece plastic bag used today was designed by Sten Gustaf Thulin of Sweden. In 1979, single-use plastic bags first appeared in the large grocery store chains. During WWII, plastic was a highly guarded secret as the US military first used it as an insulating material to place radar into airplanes.
Dear Recycle Lady,
Do you take window mount air conditioners? Thank you.
Cooling Off
Dear Cooling Off,
Yes, the Recycling Center takes used air conditioners. Just take them to the Center in Ronceverte and pull into the road where it says Aluminum Cans. Go to the door and push the buzzer. Someone will come to assist you.
Have questions about recycling, or interesting information about recycling? Send questions or requests to recyclelady@greenbrier-swa.com. Dear Recycle Lady is sponsored jointly by the Greenbrier Recycling Center and Greenworks Recycling.