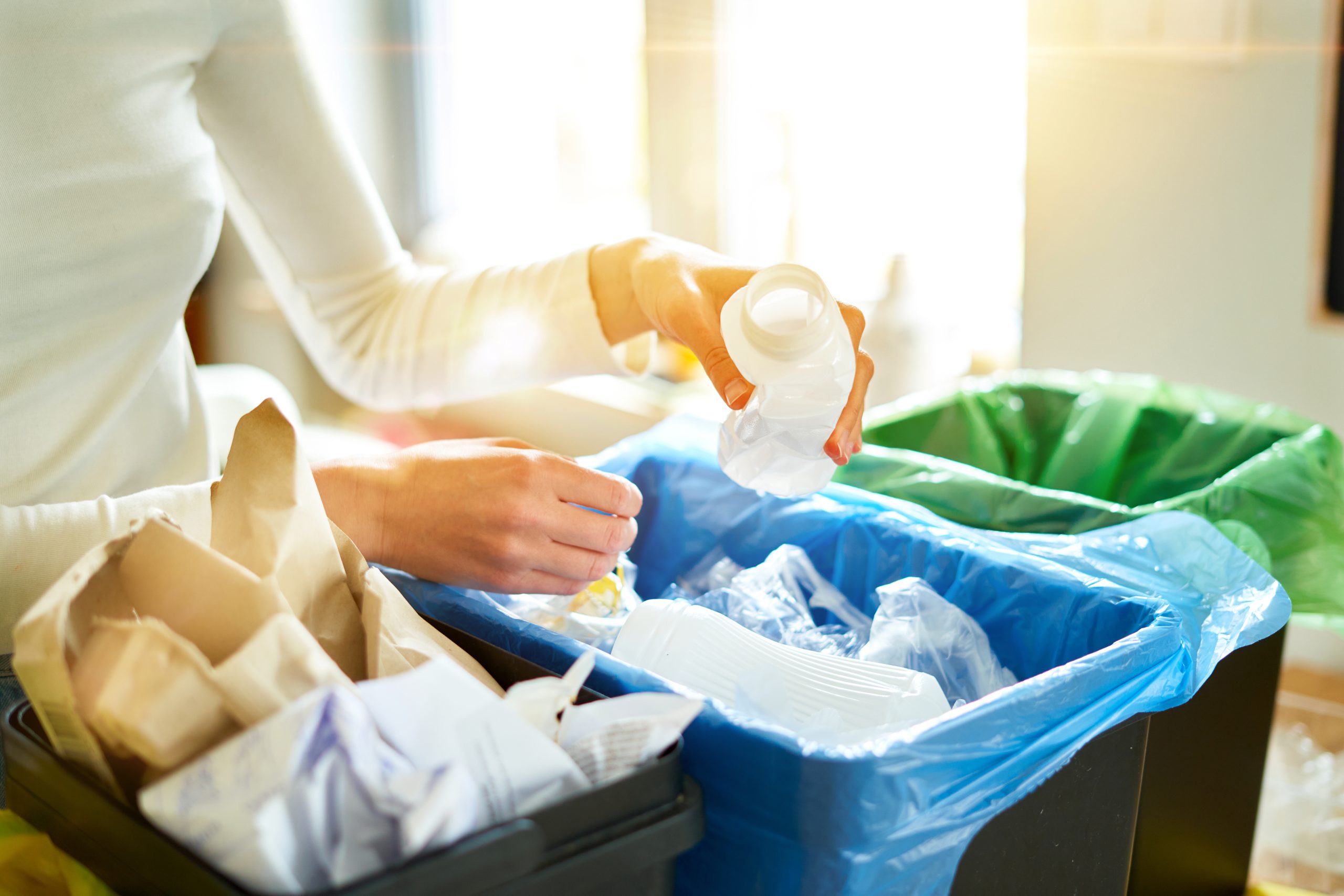 Dear Recycle Lady,
Are sandwich baggies recyclable?
Baggie User
Dear Baggie User,
Yes, sandwich bags can be recycled. This includes Ziploc, Hefty, and other comparable bags. In fact, most plastic bags are recyclable, including grocery bags, bread bags, cleaning bags, and the sleeves that newspapers come in. Just be sure your bags are empty, clean, and dry before putting them in the recycling bins at Kroger, Walmart, or Lowes. Do not leave plastic bags at the Recycling Center as they will end up in the landfill. The good news is that reusable Silicone baggies are now available in many colors and sizes.
Dear Recycle Lady,
In several of the articles I have read lately microplastic particles have been mentioned. What are microplastic particles and where do they come from?
Need Information
Dear Need Information,
According to www.nationalgeographic.org, microplastic particles are tiny plastic particles that result from the breakdown of larger plastics, consumer products and industrial waste. Generally, they are smaller than can be seen by the naked eye. Microplastics have been discovered in the lungs, blood,and placenta of humans. They can be harmful to the health of humans, the ocean and aquatic life, wildlife, birds, and animals. Textiles and clothing account for 35% of the ocean microplastics due to the erosion of polyester, acrylic, and nylon-based clothing, often during the washing process.
Dear Recycle Lady
When is Earth Day this year?
Want to Celebrate It
Dear Want to Celebrate It,
Earth Day this year is Saturday, April 22. It is celebrated each year on the day the spring equinox occurs. The first Earth Day in the U.S. was in 1970 when more than 20 million Americans joined in teach-ins, protests, and other events. They were calling on the U. S. Government to get serious about protecting the environment. In December of 1970, the Environmental Protection Agency (EPA) was formed to regulate and enforce U.S. legislation on national pollution. Also, the Clean Water Act and the Endangered Species Act were passed that year. Several studies now show that more than 97% of climate scientists agree that climate change is happening and is primarily caused by human activity. Rachel Carson's "Silent Spring" published in 1962 detailed the significant environmental impact of DDT and other chemical pesticides. Her book created a public awareness of humankind's impact on nature and the need for industrial regulation to protect our planet. Earth Day and every day we must work to build a more just and sustainable future.
Happy Earth Day! Enjoy one or both of two local events that celebrate Earth Day. The first one is the Open House at the Greenbrier Recycling Center at 450 Monroe Avenue in Ronceverte on Friday, Apr. 21, from 11 a.m. to 2 p.m. There will be tours of the Recycling Center and explanations or demonstrations of all the equipment. Free hot dogs (with chili and all the extras!), chips and drinks will be available.The second Earth Day celebration is the Earth Day Fashion Forward 2023 Show, downstairs in the Greenbrier County Public Library, at 3 p.m. on Saturday, Apr. 22. Join us for an exploration of sustainable fashions, celebrating the reuse, repurposing of materials to reduce waste in our landfills, and to promote the health of our planet. See www.edfashionforward.com for more information. Tickets are available at the door.
Have questions about recycling, or interesting information about recycling? Send questions or requests to recyclelady@greenbrier-swa.com. Dear Recycle Lady is sponsored jointly by the Greenbrier Recycling Center and Greenworks Recycling.