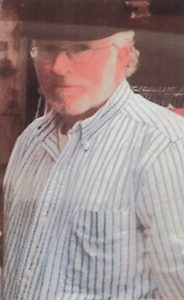 Davis William Friedman
Davis William Friedman was born Feb. 18, 1942 in Charleston, WV.
He had one brother, Charles Frederick Friedman, Jr. His parents were Margaret Ruth Davis and Charles Frederick Friedman, Sr.
Davis was married to Janet Sutton Friedman and Ellen Morgan Friedman.
He is survived by children, Lisa Ruth Carter (Sandy Carter),  Robert Brown Friedman, Wells Owen Friedman (Wendy Friedman) and Elizabeth Ellen Richmond (James Richmond); grandchildren, Samantha Friedman, Logan Friedman, Layla Ide Friedman, Daniel Friedman (deceased), Kaylin Carter Good (Nathan Good), Emily Carter, Mackinzie Smith Carter, Hallee Richmond, Sallee Richmond, Lindsey Richmond, Journey Richmond, Jack Richmond, Cole Richmond and Jay Richmond; great-grandchildren, Aury (Samantha's), Carter Good, Addalyn Good, Lydia Good,  Hayden Good (Kaylin and Nathan's) and Evan Michael Parker (Sallee Richmond and Jake Parker). He also loved Ellen's children, Rachel (and Kevin) Carr, Danny (and Lora) Morgan and Ginnie (and Brad).
He passed away at the Peyton Hospice House on Thursday, Aug. 24, 2023, due to a long debilitating disease.
He was loved and will be missed by his family. A private family gathering was held at Elizabeth Chapel in Organ Cave, WV.
Any terms of endearment you would like to share can be made by donating to the Peyton Hospice House, 1265 Maplewood Avenue, Lewisburg, WV 24901 or The Greenbrier County Library, 152 Robert W. McCormick Drive, Lewisburg, WV 24901.
Wallace & Wallace Funeral Home in Lewisburg is in charge of arrangements. Please send online condolences by visiting www.WallaceandWallaceFH.com