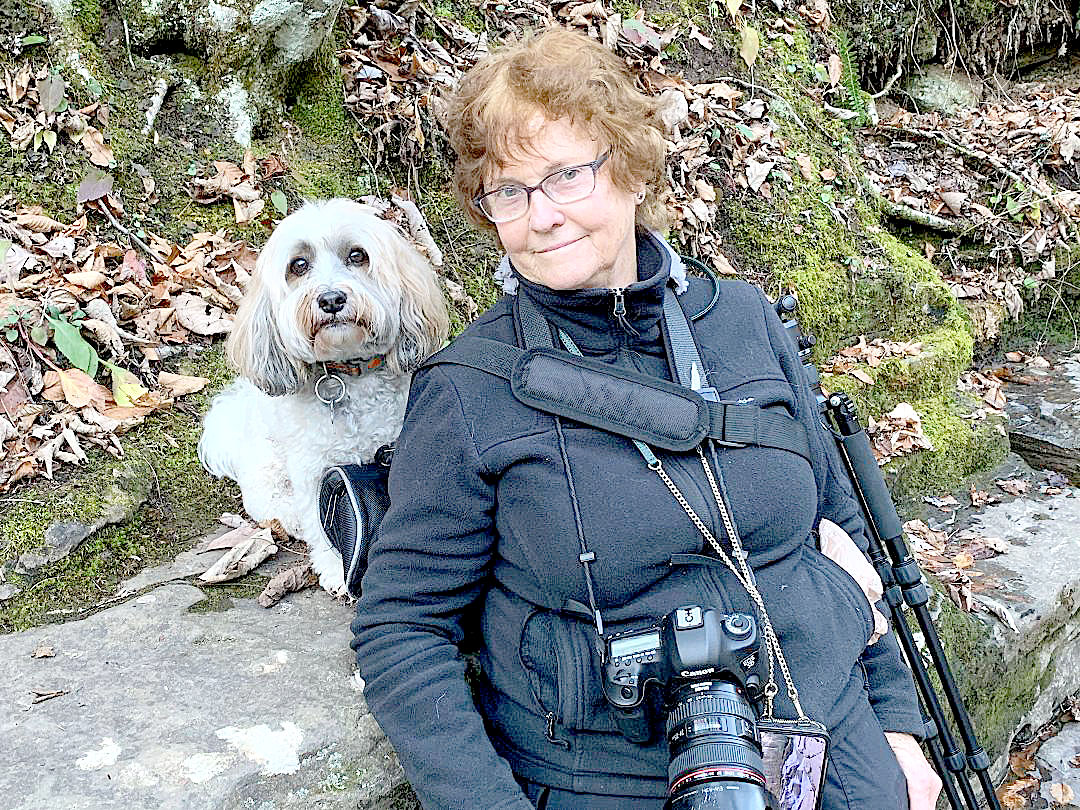 Lewisburg-On Tuesday morning, June 29, 2021, the world lost a shimmering light. Constance (Connie) Manchester of Lewisburg died peacefully in her sleep beside her husband, John, at their home after a courageous, six-month struggle with breast and spinal cancer.
Born Mar. 27, 1944, in Lima, Ohio, Connie was the daughter of the late Catherine Ferguson Palmer and Lester Eugene Palmer. In addition to her parents she was preceded in death by her son, Nathan Palmer Manchester.
Connie grew up in Vandalia, OH, graduated from Earlham College with a Bachelor's Degree in Psychology in 1966 and earned her Master's Degree in Occupational Therapy from Columbia University in 1973.
She and John met in Morgantown. They were married Aug. 4, 1979 and moved to Greenbrier County in July 1982 where she helped John build their house in Renick. She worked with children with disabilities as an OT for the Braxton, Preston, Greenbrier and Monroe County school systems, worked several years for the Seneca Mental Health Early Intervention Birth to Three Program, and worked for Home Care Plus as an OT from 1990-2010 when she retired.
From an early age she loved photography. Her parents gave her a Kodak Instamatic camera as a college graduation gift, and she never lost her passion for taking photographs. She won many ribbons at the West Virginia State Fair for her photography and was featured in the 2013 Art Class in Greenbrier Valley Quarterly. She regularly donated her photos for fundraisers for local organizations.
From 2005-2020 she took photo tours to: the Galapagos Islands; Iceland; Greenland; Ireland; Hawaii; Tanzania; Churchill (Manitoba) to photograph polar bears;  Lake Baikal in Siberia and Yellowstone National Park in the winter; Utah; Oregon; Montana; and Oaxaca, Mexico for a weaving/photography workshop, but she especially loved taking photographs throughout West Virginia.
She was a 16-year member of Greenbrier Valley Master Gardeners where she was the unofficial photographer. She sang for many years with Greenbrier Valley Chorale, was a five year volunteer for CASA, was a member, Elder and substitute pianist of Spring Creek Presbyterian Church and was an active member of Shepherd's Center of Greenbrier Valley where she taught photography classes and made travel presentations.
Connie will be remembered for her love of her family (in particular her granddaughters), her photographic talent, her kind, nurturing and patient nature, her adventurous spirit, her inquisitive mind and her boundless energy.
Left to cherish her memory are: her husband of 41 years, John of Lewisburg; her daughter, Johnna Barlowe, husband Chris Barlowe and granddaughters Gemma and Arianna of Henrico, VA; her in-laws, Paula and Robin Barlowe of Richmond, VA, Margaret (Peggy) Clark of Pinehurst, NC, Judi Manchester of Shelburne, VT, and Joan Slaney of Dracut, MA; and numerous wonderful cousins, nieces and nephews.
The family wishes to thank all her physicians and medical staff who provided excellent care to her. She was particularly appreciative of the nurturing care she received from Belinda Smith, Lesley Thwaits and Joseph Lutz.
Memorial gifts may be sent to: Greenbrier Valley Master Gardeners, P.O. Box 278, Frankford WV 24938 or Greenbrier Valley Chorale, P.O. Box 1413, Lewisburg WV 24901.
A Celebration of Life ceremony will be held on the lawn at Carnegie Hall in Lewisburg on Saturday, Sept. 25 at 11 a.m. with a reception to follow.
Please send online condolences by visiting www.WallaceandWallaceFH.com