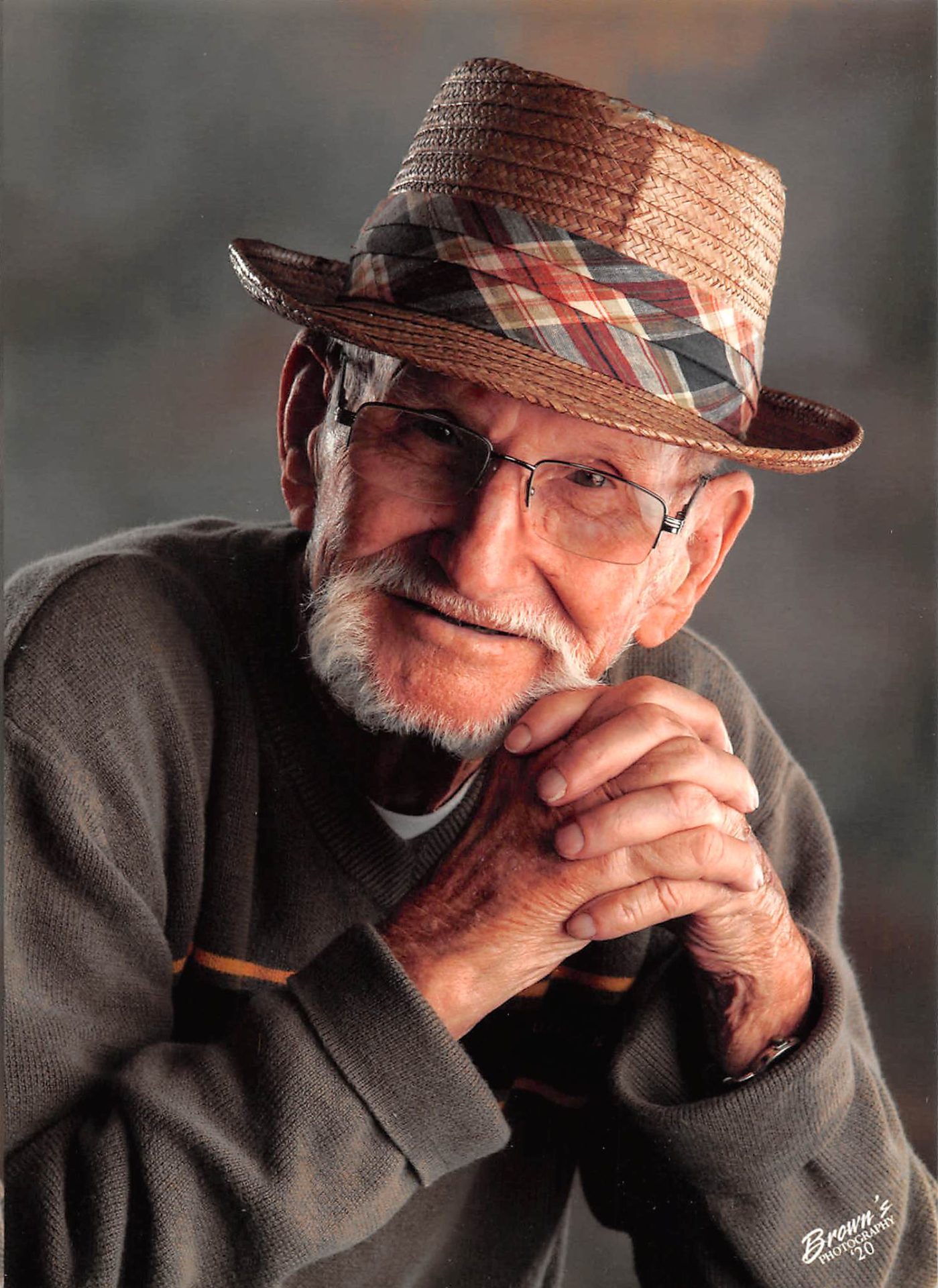 Ronceverte – Our dear Dad, Clifford Marshall Church, completed his earthly journey on Saturday, Mar. 18, 2023.
Clif was born to Thomas and Alice (Austin) Church on Nov. 24, 1931 at their home on his beloved Teaburry Road, Ronceverte.
He had two brothers, Roscoe and Willard, and five sisters, Stella, Sylvia, Joyce, Ruth and his youngest Doris.
Clifford attended Ronceverte Elementary School and graduated from Greenbrier East High School in 1951. During his school years he enjoyed performing in school plays and playing left field and shortstop on his baseball team for three years. He also played high school football, basketball, was a member of FFA, 4-H club, and Hi-Yi club, but enjoyed his five years in the Boy Scouts the most. He loved swimming in the Greenbrier River, and sleigh riding with his many cousins and friends. He even got to fly in small airplanes with his brother-in-law Alvin from the small airport in Fairlea after WWII was over, all over Greenbrier County. He met and dated our mother Nettie Ethelene Hall all through his high school years.
After he graduated, he worked for a short time at Watt's Manufacturing Co. in Ronceverte before enlisting in the U.S. Airforce. At Scott Airforce Base in East St. Louis he attended airborne electronics school to learn how to maintain radio equipment for the Air Force, and later returned for classified radio equipment school. In 1953 he left for South Korea where he worked on the radios of the 94-B night fighter jets for nine months.
In 1956 he married his high school sweetheart and love of his life Nettie Ethelene and became stepfather to Peggy and Jackie and later becoming father to Debbie and Brenda. Eventually he was stationed in Japan for two years and then to Pope Air Force base in Fayeteville, NC. While stationed at Pope he made many trips to various countries around the world, including Vietnam. In 1967 he was stationed at Patrick Air Force Base in Satellite Beach, FL, where he was in the space program that was under contract to NASA for the Apollo and Gemini moon missions. Clif's job was operating high frequency radio transmitters and receivers- relaying the voices of the astronauts while in orbit to and from the moon to Houston on the EC135- also known as the "snoop nosed" plane. He was given many awards and certificates for his duties from both the Air Force and NASA. He even saw the first moon rocks. The Naval ship that retrieved the capsule with the astronauts and the moon rocks sailed to a South Pacific Island and his crew picked up the moon rocks from there and flew them to Houston. He really enjoyed those years and was very humble about his fabulous career.
During those years he started long distance running and entering marathon races. He received many first and second place ribbons and certificates for his outstanding achievements.
As a boy Clifford and his family were members of the First Christian Church in Ronceverte. Later on he became a lifelong member of the Church of Christ. He served in many ways throughout his life and was a devoted Christian man who was admired and
CARRY REVISED Obituary from Page 5
Clifford Marshall Church
continued
respected and loved by many.
After retiring from the Air Force in 1976 he attended a bible college in Florida and also studied law at the local community college in Lewisburg.
Clifford had a zest for life and a very unselfish giving nature. He loved traveling around the world, all kinds of music, long drives in the country, gardening, walking the Greenbrier River Trail, watching the sun set, reading and collecting books, collecting hats, buying gifts, and playing checkers.
Clif loved and leaves behind his daughters, Debra Spencer, Brenda Weaver, Jacqueline Jauz, and Peggy Ferdinand who cherish his memory as does his sister, Doris (Church) Campbell from Fort Lauderdale, FL and his sister-in-law, Nancy Church of Ronceverte.
Clif was a grandpa, great-grandpa, brother, uncle, father, husband, friend, and fellow church member to many who loved him dearly. His grandchildren are: Gaylyn Woodruff and husband Scott, Christine Newlon, David Collins, Sonny Church, Anthony DeCoach, Justin Ferdinand, Joshua Jauz and wife Danielle, Jesse Jauz, Joy Jauz, Katie Weaver, and Abby Weaver. His great-grandchildren are: Hannah Woodruff, Tyler Woodruff, Jake Woodruff, Collin Woodruff, Jonah Woodruff, Cameron Collins, Joey Newlon, Maggie Estep, Marley Jauz, Simon Jauz, Scout Jauz, and the youngest, Addalicia Keeling. There are numerous nieces and nephews with whom he had special relationships as well, and with dear friends, Kimberly and Robert King and Harry McCormack.
The funeral service will be on Saturday, Mar. 25, at 11 a.m. at the Lewisburg Church of Christ.
Online guestbook may be signed at www.morganfh.net. Arrangements by Morgan Funeral Home, Lewisburg, WV.