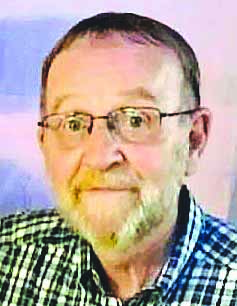 Lewisburg-Chester Elmer Terry, 64, went home to be with his Savior, Jesus Christ, on Friday, Aug. 12, 2022. He fought a courageous battle with a long illness.
He was born on Apr. 27, 1958, to Montie and Betty Richmond Terry. 
Chester was a U. S. Army Veteran. He was a longtime mechanic and employee of Greenbrier Bowling and Recreation Center in Lewisburg until he was disabled in 2021. Chester was an avid bowler. He worshipped God through the sights and sounds of nature.
Chester is survived by his wife Eleanor; son, Chris Terry and wife Renee of Organ Cave and their children, Abbigail, Andrew and Adam; sisters, Annette Terry of Rainelle, Teresa Weintraub (Mark) of Lewisburg and Sandra Gwinn (Don) of Ronceverte; brother, Montie Terry, Jr. of Sanford, NC; as well as several brothers and sisters-in-law and nieces and nephews.
Funeral services will be held Saturday, Aug. 20, at 2 p.m. at Wallace & Wallace Funeral Home in Ronceverte with Pastor Terry Simpkins officiating. Interment will follow in Wallace Memorial Cemetery in Clintonville.
The family will receive family and friends from 12 noon until 2 p.m. on Saturday at the funeral home.
Wallace & Wallace Funeral Home in Ronceverte is in charge of arrangements.
Please send online condolences by visiting www.WallaceandWallaceFH.com