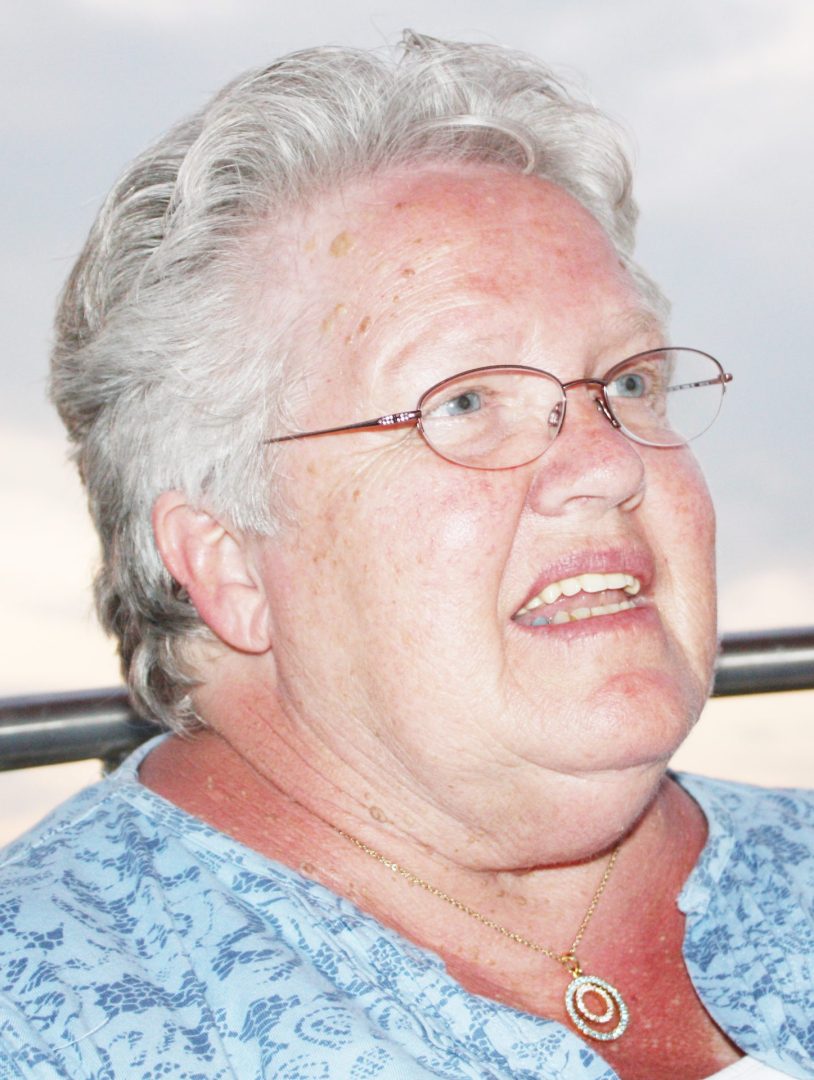 Charlotte Ann Pierson, 78, who lived her life as a true angel on earth, passed away in the early morning hours of Sunday, Oct. 23, 2022, after a long and courageous battle with dementia, diabetes and breast cancer.
She was born in Nallen, WV, on Mar. 22, 1944, to Velt Hawkins Ramsey and Ollie Mae Ramsey.
Charlotte was raised in the communities of Pool and Runa, Nicholas County, and her humble upbringing focused on faith, family and taking care of neighbors. Her time on earth embodied those very simple characteristics. She instilled these same characteristics in her children, grandchildren, great-grandchildren, friends and the many band members who had the pleasure of having mama Charlotte as a chaperone.  She could stretch a dollar farther than anyone, and along with her husband Larry, made sure her children had enough to have the opportunities to grow and experience life. She committed herself to being the best mother and wife, and then after her children left home began working. Charlotte was proud of her career at Wal-Mart as manager of the Vision Center, and continued helping customers "see" until her retirement in 2011. She was a gifted cook and bread baker, who made sure no one left her house without food. While recent years were a challenge due to Lewy-Body dementia, she attempted to cook until her circumstances would no longer allow, and she shared memories of her youth and the family she loved deeply. Charlotte will always be remembered for her loving ways, her smile, and her unending unconditional love for everyone.
She was preceded in death by her parents; her brothers, Don Thomas Ramsey and Gary Echols Ramsey, both of Mt. Nebo, WV.
Charlotte is survived by her loving husband and devoted caregiver, Larry L. Pierson, Sr. of Lewisburg. They were married May 12, 1962, in Nestorville, WV, and celebrated 60 years together this year. Surviving family includes three children and their families: Michael E. Pierson and daughter-in-law, Christy Pierson, Winchester, VA, grandsons, Braden Pierson (Kelli) and great-grand daughter, Avery Grace Pierson, Woodbridge, VA and Conner Pierson (Kristen) of Ponte Vedra, FL; Marlene Jolliffe and son-in-law, Frank Jolliffe, Mechanicsville, VA,  grandchildren, Danielle Jolliffe Thayer (Chase) and great-grandson, Benjamin Edward Jolliffe Thayer, Sandston, VA; and Jacob A. Jolliffe (Lei Lani), Mechanicsville, VA,  Christopher Jolliffe (Justin), Melbourne, FL; and Amy Gray, (Jeff) and Ross Gray, Lewisburg; and Larry L. Pierson, Jr. and daughter-in-law, Lisa, Swannanoa, NC, grandchildren, Derek Holt,  (Macey) and great-grandson, Dustin Alexander Holt (Black Mountain, NC), Quentin Adam Carver, (Amy), Black Mountain, NC, Christopher Andrew Carver, (Grecia) and great-grandson, Grayson Christopher Carver.
She is also survived by older sister, Clara Mae "Jimmie" Collins, Dunbar, WV; sister-in-law, Olive Ramsey, Mt. Nebo; and many beloved nieces, nephews and cousins.
Our family gives special thanks to the Lee Johnson family for the unending neighborly love and helping our father deal with the challenges of Mom's illness. We extend our gratitude to the third-floor nurses and staff of Greenbrier Valley Medical Center, and the staff of Summers Rehabilitation and Nursing, who kept our beloved Charlotte comfortable in her final days.
Services include visitation at Wallace & Wallace Funeral home in Lewisburg on Thursday, Oct. 26, followed by the funeral service.
Burial was in Wallace & Wallace Memorial Cemetery in Clintonville.
In lieu of flowers the family suggests memorial donations in her honor to the Greenbrier East High School Band Boosters.Her children were deeply touched by participation in the Greenbrier East band. She was an exceptional "band mom," a loyal and strict chaperone, active band booster member loved helping support the band with parking cars during the State Fair of WV. Please send donations to: GEHS Band Boosters, P.O. Box 1336, Lewisburg, WV 24901 or by paypal to gehsbandboosters@gmail.com.
"You will teach them to fly, but they will not fly your flight. You will teach them to dream, but they will not dream your dream. You will teach them to live, but they will not live your life. Nevertheless, in every flight, in every life, in every dream, the print of the way you taught them will remain." —Mother Teresa
Wallace & Wallace Funeral Home in Lewisburg is in charge of arrangements.
Please send online condolences by visiting www.WallaceandWallaceFH.com