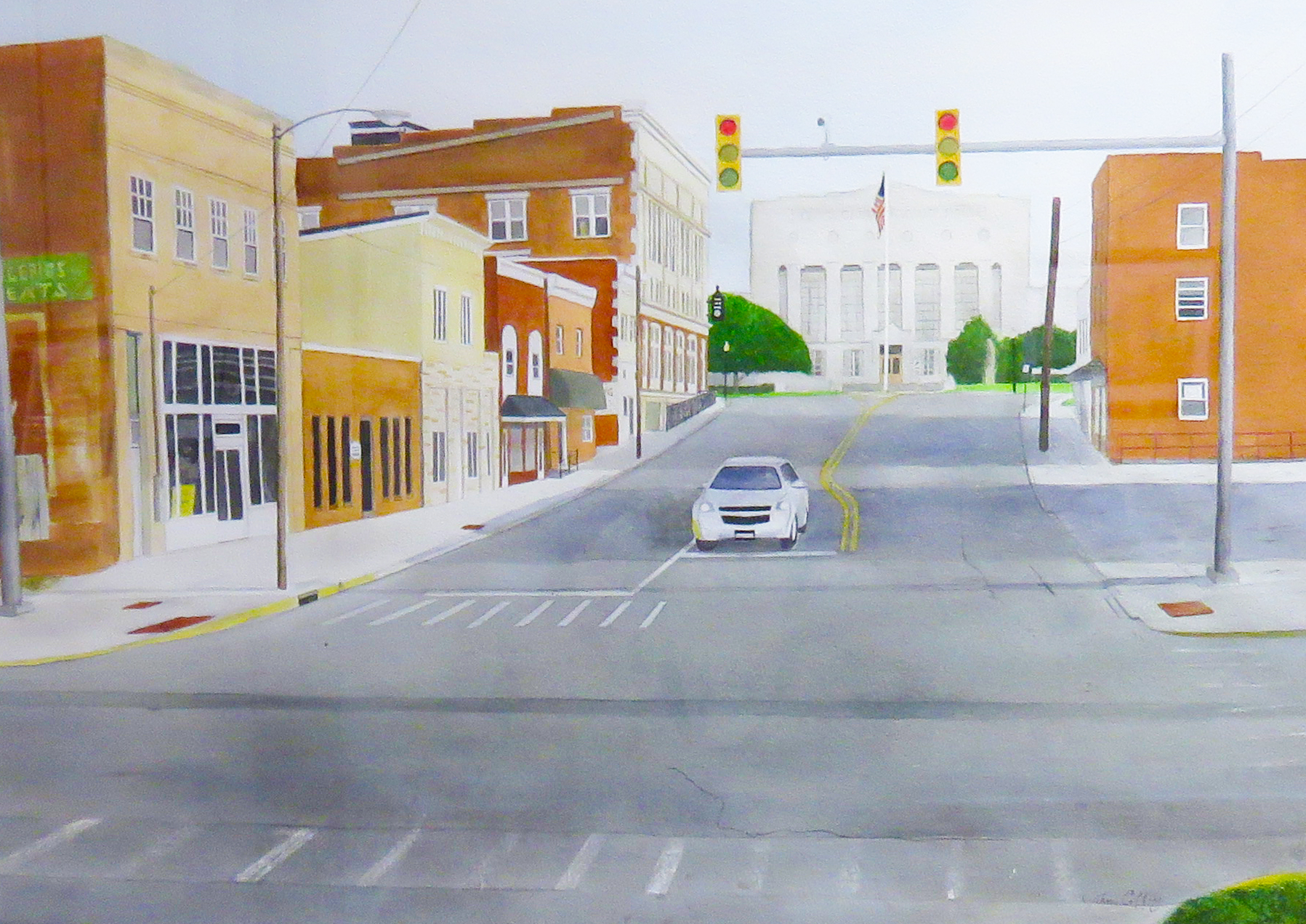 Carnegie Hall's Spring Exhibits continue with three galleries featuring the works of regional artists. The Museum Galleries feature works by artist John Coffey. The galleries are adjacent to the auditorium.
John Coffey is a watercolorist specializing in landscapes and buildings, primarily in and around southern West Virginia. He grew up in Monroe and McDowell Counties, WV and currently lives in Mercer County.
Coffey majored in art at Concord College in the 1960s but didn't teach himself to watercolor until the late 1980s.
Coffey is a member of the West Virginia Watercolor Society as well as being a Tamarack juried artisan and a past member of the Mahoning Valley Watercolor Society, the Appalachian Artist Association, and the Beckley Art Group. He has been awarded Tamarack's Best of West Virginia show 2011 – Award of Merit; Beckley Art Group / Cynthia Bickey Gallery, West Virginia Memories Show – Best of Show, and various other Beckley Art Group shows.
The exhibits are free and open to the public, Monday through Friday, 10 a.m. to 4 p.m., and run through June 30. For more information, please visit carnegiehallwv.org, call 304-645-7917, or stop by the Hall at 611 Church Street, Lewisburg.
Carnegie Hall programs are presented with financial assistance through a grant from the West Virginia Department of Arts, Culture and History and the National Endowment for the Arts, with approval from the West Virginia Commission on the Arts.