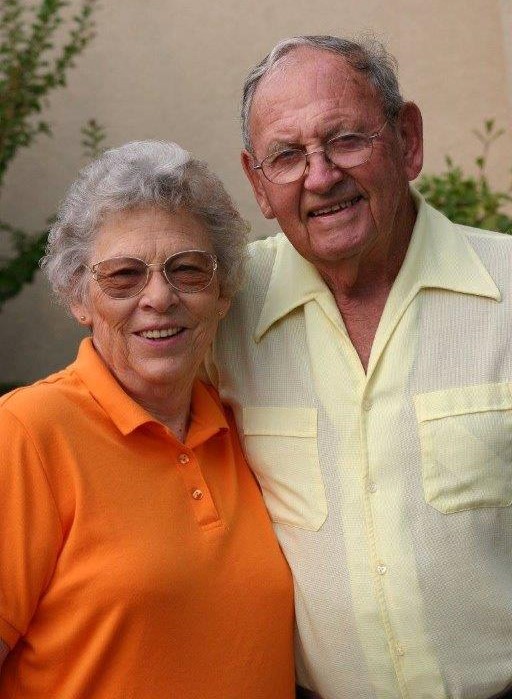 Frankford-Betty R. Cook, 95, passed away Wednesday, Oct. 11, 2023 after a short illness.
Born May 11, 1928 at Maxwelton, she was the daughter of the late Charles Warrick Hefner and Mary Elizabeth Boone Hefner.
For many years she worked as a bookkeeper in Huntington and Barboursville, before retiring back to Greenbrier County.
In addition to her parents, she is preceded in death by her husband, Rhel D. Cook; her brothers, Robert E. Hefner and Charles R. Hefner; step-grandson, Eddie McLeod; brothers-in-law, Dean Cockerham and Carlton Cockerham.
She is survived by sons, Charles S. Lister (Terri), of  Plain City, OH, Stephen R. Lister (Rebecca) of Milton, WV, and James M. Lister (Amy) of Scottown, OH; stepchildren, Carol McLeod (Thomas) of Colorado Springs, CO, Rhelda Hanson (Richard) of  Inwood, WV, and James Cook of Huntington. She is survived by 16 grandchildren and 22 great-grandchildren as well as sisters, Hilda Cockerham of Renick, Dessie Cockerham of Covington, VA; and sisters-in-law, Mary Hefner of Laura, OH and Lucille Hefner of Huntington, WV.
We would like to express our sincere appreciation to the nurses and staff at the Seneca Trail Healthcare Center where mom resided for the last year of her life. They made her life so much easier and more enjoyable. Mention also must to go to neighbor Justin Dixon, his wife Crystal, and son Trevor, who have been indispensable in helping with her care these last few years when her family was unable to be with her. Another mention must go to family friend George Boone who did his best to keep everyone's spirits up during this trying time.
Funeral services for Mrs. Cook were held on Tuesday, Oct. 17, at the Emmanuel Open Bible Church, Vago, WV, where Rev. Gary Devart and Rev. Debbie Devart officiated. Interment followed in Lewis Chapel Cemetery.
The family received family and friends at the Church before the service on Tuesday.
Wallace & Wallace Funeral Home in Lewisburg is in charge of arrangements. Please send online condolences by visiting www.WallaceandWallaceFH.com.