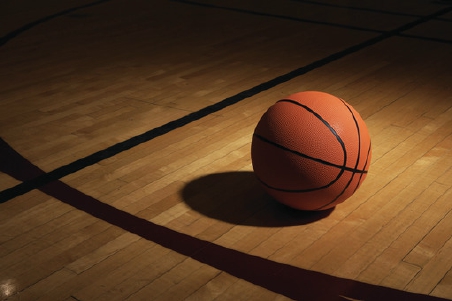 After a tremendously successful inaugural event, basketball will return to America's Resort, The Greenbrier, Feb. 3 and 4, for the second annual Battle for the Springhouse inside the resort's largest ballroom, Colonial Hall.
Throughout its history, which dates to 1778, The Greenbrier has been connected to the biggest events in sports, hosting everything from NFL and NBA training camps to wrestling, boxing, cornhole and the most prestigious events in golf. This newest tradition allows the resort to feature some of the talent from its home state, with four of top high school girls' teams and four top high school boys' teams competing for the Springhouse Trophy.
Players and coaches will not only have the opportunity to face a high level of competition, they will also learn about the incredible legacy of America's Resort, sample the world-class cuisine and experience the incomparable accommodations. The Greenbrier is also investing in the future of the participating student-athletes, not only by providing an unforgettable experience that they will remember for a lifetime, but also by awarding one player from each participating school with a scholarship to be used toward his or her future education.
Every game will be broadcast live by the Greenbrier Valley Channel, with experienced announcers and high-quality video. The games will be shown on Facebook, Roku and YouTube, providing maximum exposure to both athletes and sponsors.
The 2023 boys' field features Class AAAA No. 2 Parkersburg South, Class AAAA No. 6 Greenbrier East, Class AAAA No. 9 Cabell Midland and Class AAA No. 1 Shady Spring. Cabell Midland won the boys' championship in the inaugural event. Shady Spring and Parkersburg South each finished as the state runner-up in its respective class in 2022.
The girls' field features Class AAAA No. 10 Greenbrier East, Class AAA No. 3 Nitro, Class AA No. 1 Wyoming East and Class AA No. 3 Mingo Central. Greenbrier East is the defending champion in the girls' division. The girls' teams have combined for an impressive 28-6 record through the early portion of the 2022-23 season.
"The inaugural Battle for the Springhouse couldn't have gone any better, and we can't wait to welcome these student-athletes back to The Greenbrier," said Jill Justice, DO, President of The Greenbrier. "It's a setting unlike anything they will experience during their athletic careers, and they'll create memories that will last forever. We hope parents, friends and basketball fans will come out and show their support for what promises to be a fantastic week of basketball."
Games begin Friday, Feb. 3. Seating will be limited, so advanced ticket purchases are encouraged. Tickets will be sold on a single-game basis. The arena will be cleared and cleaned after each game, and a new ticket will be required for the next game. For more information or to purchase advanced tickets, visit https://greenbrier.com/Holidays-Events/Battle-for-the-Springhouse-(1).aspx
TOURNAMENT SCHEDULE
Friday, February 3
2 p.m. – Nitro vs. Wyoming East (Girls)
4 p.m. – Cabell Midland vs. Shady Spring (Boys)
6 p.m. – Greenbrier East vs. Parkersburg South (Boys)
8 p.m. – Greenbrier East vs. Mingo Central (Girls)
Saturday, February 4
1 p.m. – Girls Consolation Game
3 p.m. – Boys Consolation Game
5 p.m. – Boys Championship Game
7 p.m. – Girls Championship Game