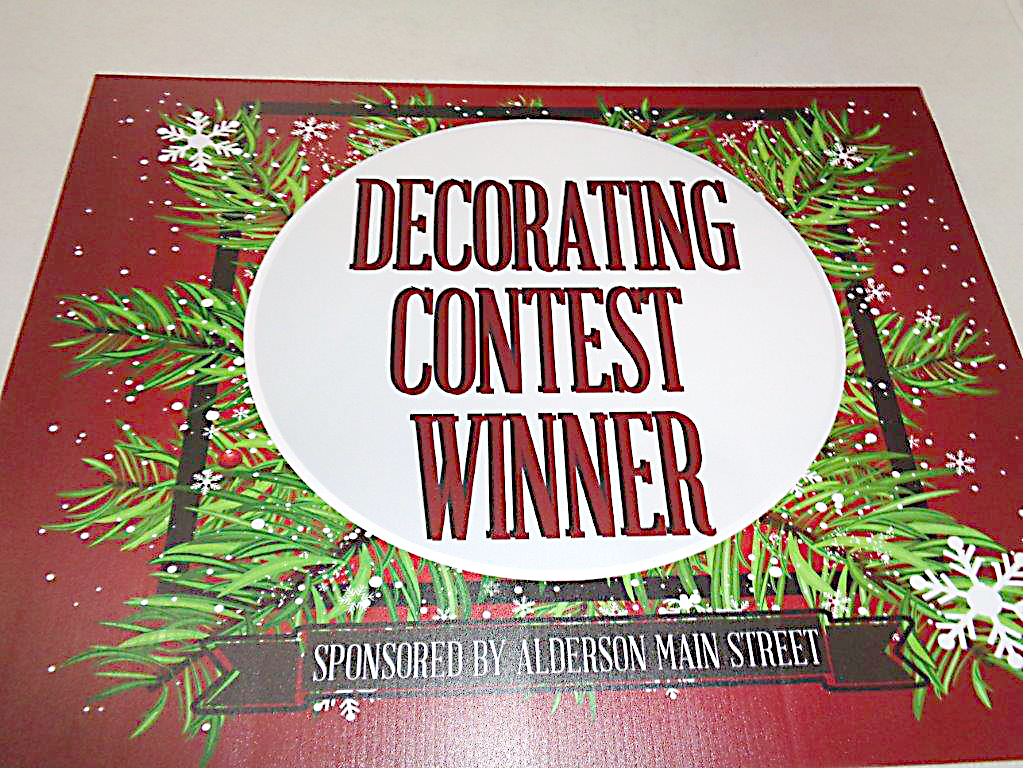 The judges for the Christmas Decorating Contest, sponsored by Alderson Main Street, may have the hardest job of the season. Fawn Valentine, chair of the Judging Committee, said, "Thank you to everyone in Alderson who makes this holiday season bright with outdoor decorations. Your time and effort contribute to our community spirit and help us to feel connected to each other at Christmas." She and her team of judges will be driving throughout Alderson on Wednesday, Dec. 8 starting at 6 p.m.  
There is no registration required. Just have your lights turned on and ready by 6 p.m. on Dec. 8. Categories are likely to be the same as last year and include Best Nativity; Old Fashioned Christmas; Children's Fantasy; Spirit of Christmas; Gem of the Hills Christmas; Most Festive Doorway and Porch; Large Business; and Small Business.
Winners will have a sign placed in their yards by Alderson Main Street and will receive recognition on Facebook.
Alderson Main Street President Judy Lohmeyer said, "We hope to have every house in town decorated for Christmas. People from all over come to Alderson to 'drive under the lights' and enjoy the other decorations. Let's give them a big show this year."