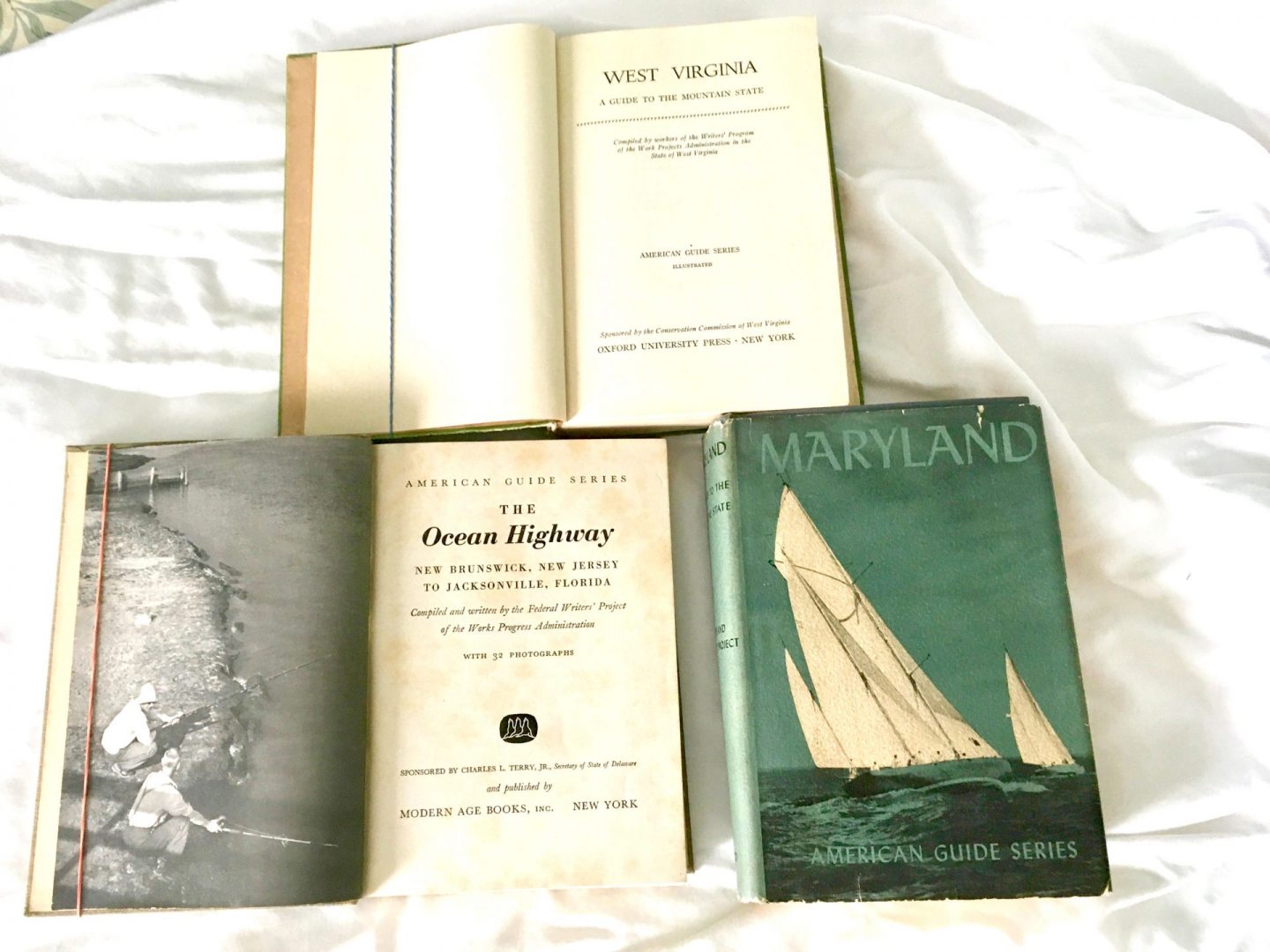 By William "Skip" Deegans
As part of President Franklin Roosevelt's effort to pull the United States out of the depression with the New Deal, the Works Progress Administration (WPA) was created and functioned from 1939 to 1943. Part of the WPA included the Federal Writers Project (FWP). FWP's objective was to provide jobs to unemployed writers, editors, archivists, and researchers. They were paid a subsistence wage of $20-25 per week. Among the writers employed in the project were Conrad Aiken, Richard Wright, Ralph Ellison, Saul Bellow, Studs Terkel, John Cheever and Zora Neale Hurston.
One of FWP'S projects was to write and publish the American Guide Series for each state, Alaska, Puerto Rico, and some cities. They were remarkable travel guides that included essays on geography, architecture, and history. In each guide were driving routes, a removal map, photographs, and illustrations. The guides were well-written and extensively researched.
Coming out of the white supremacy and anti-immigration movements of the 1920s, the editors of the guides wanted to celebrate the diversity of our country. As a consequence, they were criticized by conservatives as being left-leaning and populated with communist sympathizers. Congressman Martin Dies, Jr., a Democrat from Texas and Chairman of the Un-American Activities Committee, attacked the WPA and insisted it was a communist plot. During this witch hunt, the printing plates of some of the guides were destroyed.
While several of the guides have been reprinted, others are available only through used book dealers and at public libraries. Seasoned travelers find them great companions as they are full of forgotten and sometimes lost history. John Steinbeck described them as "…the most comprehensive account of the United States ever got together, and nothing since even approached it."
Photo by the author.
Sources: Columbia Journalism Review, New York Times, The Library of Virginia, U. S. House of Representative History, www.livingnewdeal.org.