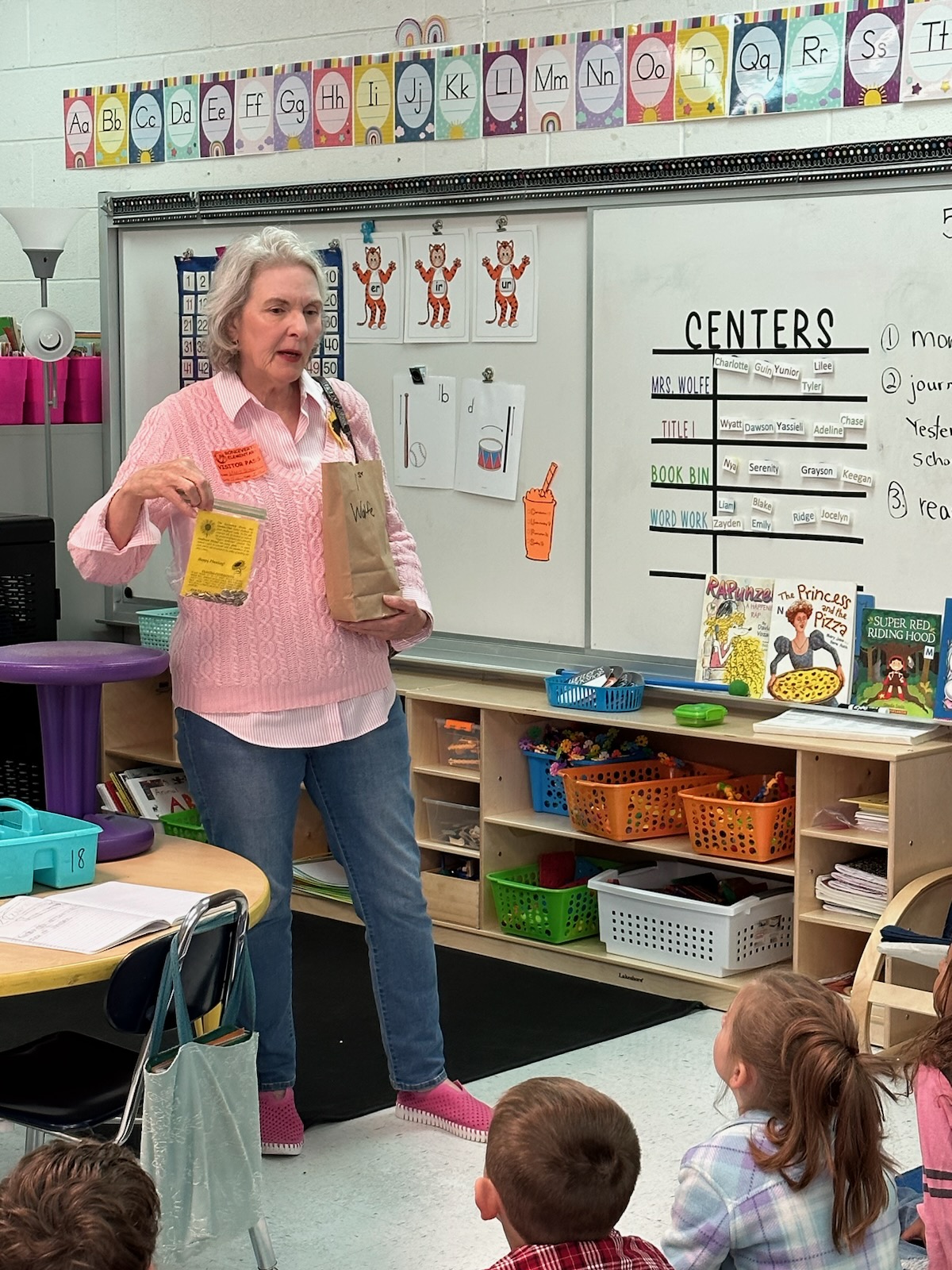 On May 23, Marit Withrow, president of the Lewisburg House and Garden Club, and club member Townley Hamilton visited Ronceverte Elementary School to distribute sunflower seed packets to each student.
Each student was given a zip-lock baggie with sunflower seeds and planting instructions to take home. In the fall, students will bring in the sunflowers that they have grown for a friendly "Biggest Sunflower" contest. The yearly contest is a conservation project sponsored by the Lewisburg House and Garden Club.
Students bring in the largest sunflower that they grew from the seeds provided, and members from the Lewisburg House and Garden Club come in and measure each sunflower. The largest circumference is the grand prize winner, but each entry receives a prize.
"The students were excited about taking their seeds home and researching when to plant them," stated Mrs. Johnson, second-grade teacher.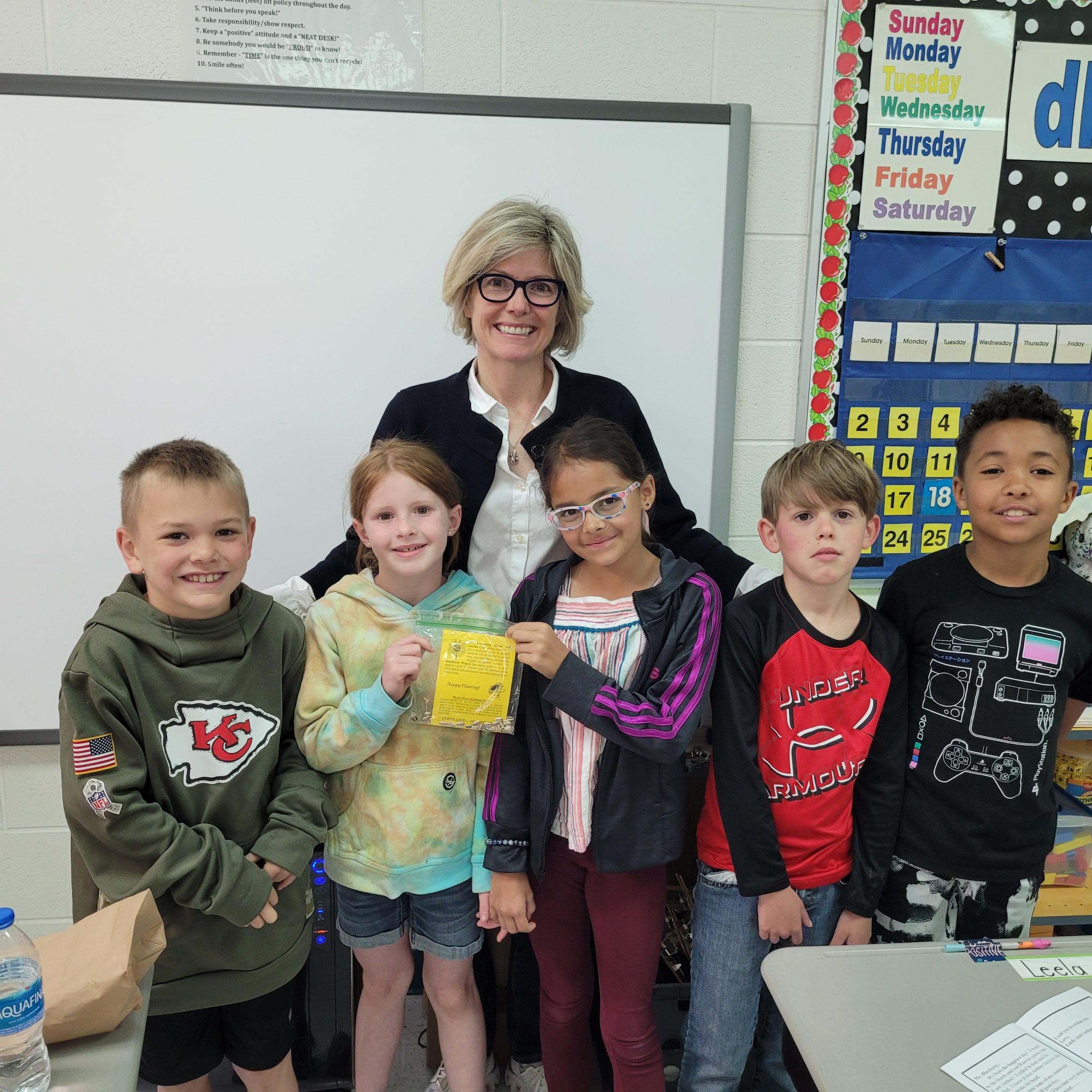 A few of the goals of the LHGC are to teach nature's cycle; to interact with the members of the club; and to call attention to the value of feeding the area's birds, along with the importance of having bees in our community. As a non-profit organization LHGC works to benefit our community through such activities as the planting and maintenance of public gardens, a strong scholarship program, free monthly educational presentations and the support of local and regional like-minded organizations. They grow, individually and as a group, as they learn about gardening, horticulture, conservation and environmental issues. They enthusiastically share their knowledge with each other and with the community at large.
"Our Home and Garden Club has been working with local schools since the 1950's. My favorite part about this activity is getting to interact with the students and teaching them about conservation," said club member Townley Hamilton.
Ronceverte Elementary would like to thank the Lewisburg House and Garden Club for continuing this amazing tradition and involving our students each year in this community-based project.