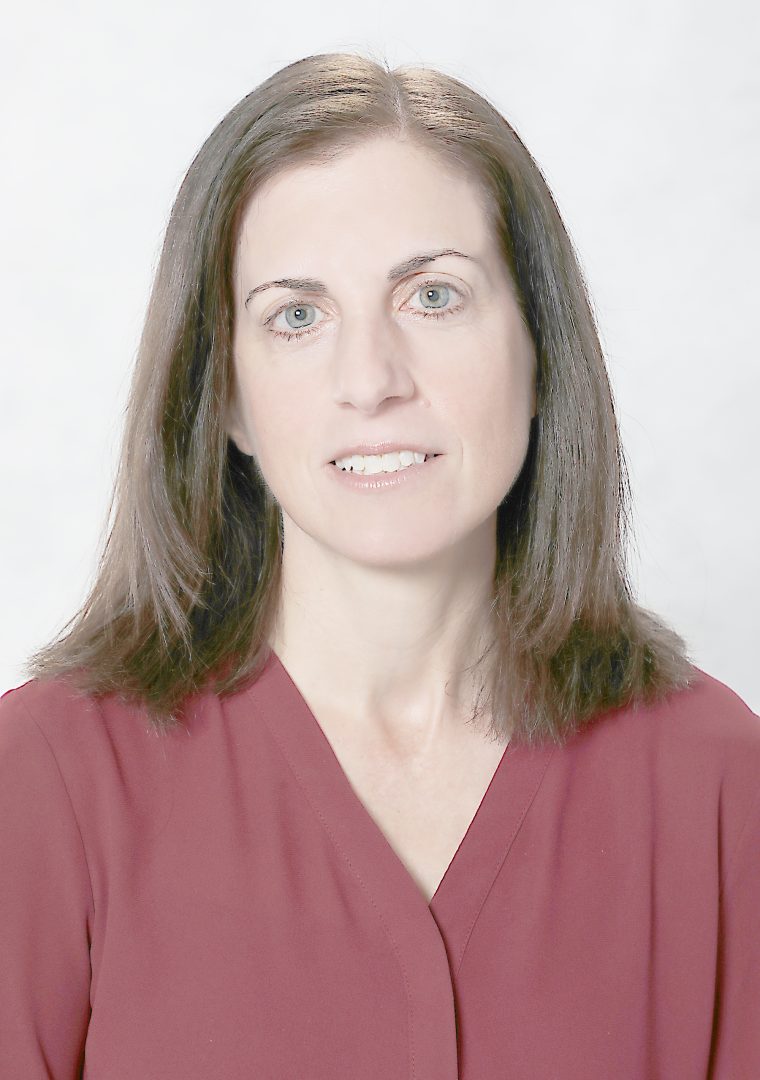 Passing national board exams allows medical students to advance to the next step of their journey toward becoming a physician. The rewards for those who create the exams might be less obvious, but crafting exam questions – or "item writing," as the National Board of Osteopathic Medical Examiners (NBOME) calls it – is a critical part of the medical education process.
Kristie Bridges, Ph.D., a faculty member at the West Virginia School of Osteopathic Medicine (WVSOM), received the COMLEX-USA Level 1 Item Writer of the Year award for 2021.
The award is one of several presented annually by the NBOME, the independent organization that provides competency assessments for osteopathic medical licensure and related health care professions. Bridges is one of hundreds of physicians and educators who serve on the organization's osteopathic National Faculty, a group that contributes to COMLEX exams as well as to the specific content achievement tests (COMATs) provided to all osteopathic medical students in order to progress in their studies and ultimately receive licensing.
Bridges, who chairs WVSOM's Department of Biomedical Sciences, has been contributing to COMLEX exams since 2014. She said she is thankful for being recognized by the NBOME and enjoys being involved with exam creation.
"It's an honor to have a national organization acknowledge your work," Bridges said. "Serving with NBOME has been a wonderful learning experience and an opportunity to grow as an educator. The inclusion of a diverse group of faculty in the development of national board exams benefits everyone and promotes continuous improvement in quality and relevance. I'm pleased to be involved in that process."
Besides item writing, NBOME National Faculty review, edit and revise exam content prior to testing as well as afterward.
The NBOME Licensure Assessment Services Department nominated Bridges for the award, citing her high volume of items for the exam as well as her dedication to creating well-constructed items in the competency domains of practice-based learning and improvement and systems-based practice.
Practice-based learning and improvement refers to the ability to evaluate current practices and research evidence and apply this information to the continuous improvement of patient care. Systems-based practice involves demonstrating awareness of the larger context of health care, and identifying resources to maximize the health of individuals and of the community at large. Those areas of medical education represent two of the seven core competencies students are expected to master during medical school, Bridges said.
"The core competencies are the basis of medical education, the skills necessary for students to develop in order to become caring and compassionate physicians who excel in their field," she said. "This exam determines whether students can move forward in the process of becoming a physician, so it's crucial that it's a high-quality exam."
WVSOM students take the COMLEX Level 1 at the end of their second year, the COMLEX Level 2 at the end of their third year, and the COMLEX Level 3 during graduate medical education. COMATs, which assess students' knowledge in specific biomedical and clinical disciplines, are taken at various times during osteopathic medical school.
Raeann Carrier, Ph.D., WVSOM's director of the Office of National Boards and Exam Center and a NBOME National Faculty member since 2009, said that while WVSOM has several biomedical and clinical faculty members involved in various stages of COMLEX exam development, Dr. Bridges' recognition is well deserved.
"The topic areas to which Dr. Bridges contributes are difficult ones to address in the COMLEX testing format, which makes drafting fair and appropriate questions a challenge. Her ability to identify relevant material, draft thoughtful and accurate questions, and to have them accepted as written, or with little editing, is impressive," Carrier said.
At least one dozen WVSOM faculty members and administrators have worked with the NBOME on exam creation in the past year. Jandy Hanna, Ph.D., WVSOM's former associate dean of research and sponsored programs, was named a COMAT Item Writer of the Year for 2017.